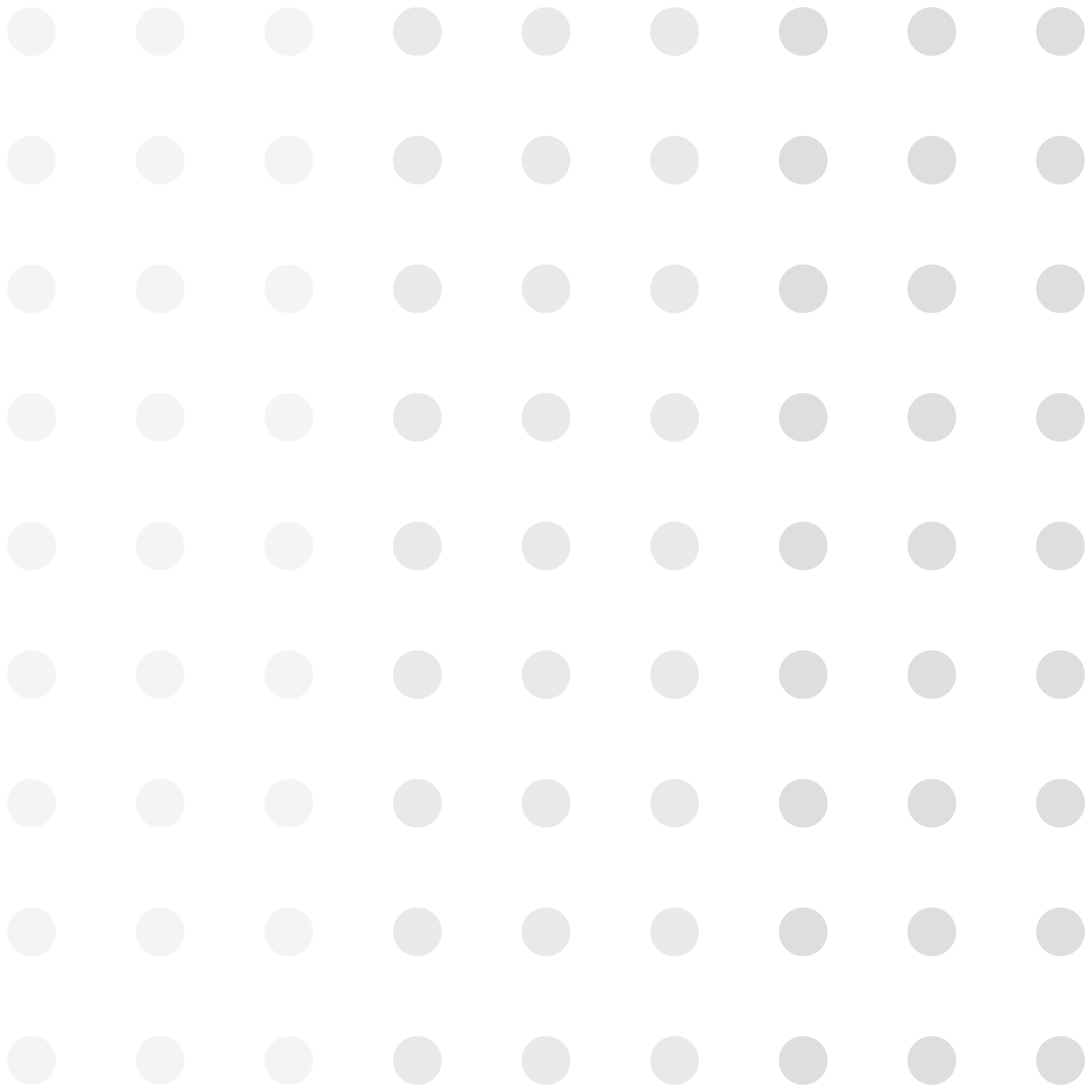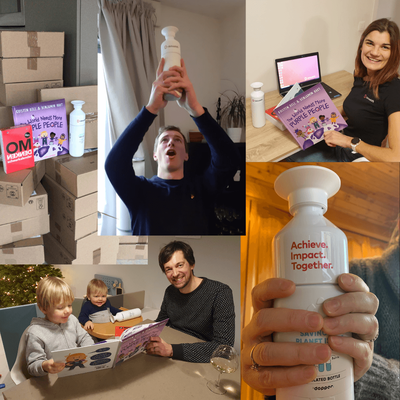 20.01.2021
Surprise!
Last week we surprised our #team with a #giftbox including a Datashift-branded Dopper bottle! 🤩 Glad to see these #happy faces! 😀 #achieve #impact #together #tagline #branding #sustainable #environment #plasticfree #purplepeople #omdenken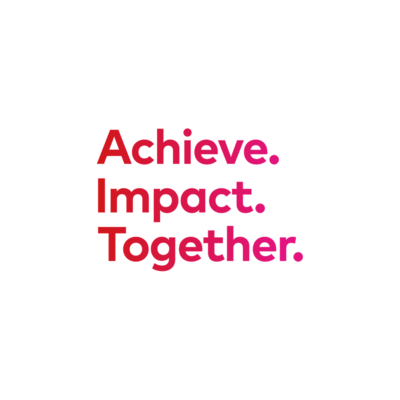 15.01.2021
Happy 6th anniversary to us 🥳!
Ready to Achieve. Impact. Together. 💪? Today we are #celebrating our 6th #anniversary with this #brandnew #tagline! 🎂 The past 6 #years we have managed to #grow, even during one of the most turbulent and remarkable years. Therefore today we #celebrate not only our 6th birthday, and the start of 2021, but also the #birth of a new tagline.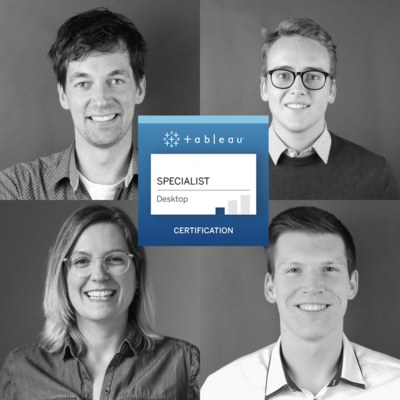 07.01.2021
4 more colleagues certified in #Tableau!
Good start of 2021 😎, with 4 more colleagues being certified in #Tableau! Congratulations to Pieter, Vincent, Nathalie and Jonas 👏 #BI #BusinessIntelligence #Data #Visualization #Proud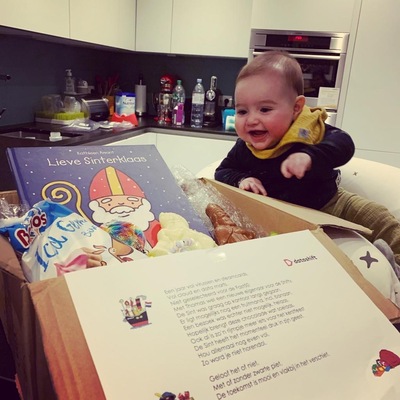 04.12.2020
#saintnicholas #goodkids #surprisedelivery #bigsmile
Saint Nicobaas makes the little (and the big) Datashifties happy 😁
02.12.2020
Datashift Pioneering Employer 2021
At Datashift we think #WorkLifeBalance and #WellBeingAtWork is important! That's why we committed to embedding #HybridWorking by signing the Charter #PioneeringEmployer' - #BaanbrekendeWerkgever' 2021. #goforhappy #healthyworkplace #humanfirst #mobility #greenmobility #choicewithresponsibility #choosethejobyoulove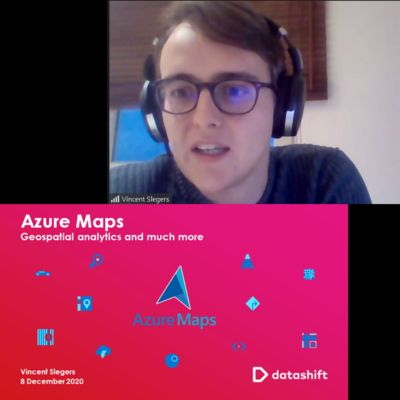 27.11.2020
Presentation Azure Maps
Enjoying an in-depth #presentation of Vincent Slegers about #Azure Maps at our virtual #FinalFriday! Interesting #insights on how to implement Azure Maps in practice including some nice examples! #Cloud #AzureMaps #Consultancy #Consultant #Data #BusinessIntelligence #BI #DataScience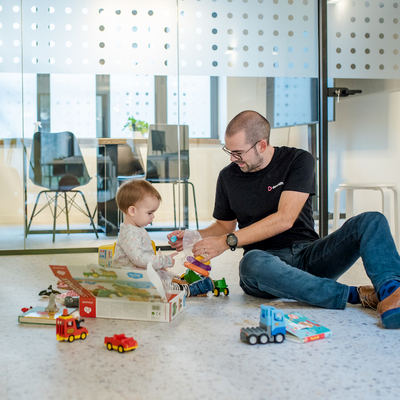 23.11.2020
Our CEO interviewed by Bloovi
We're very proud that our CEO Nico Huybrechts got interviewed by Bloovi to share his thoughts on today's data challenges.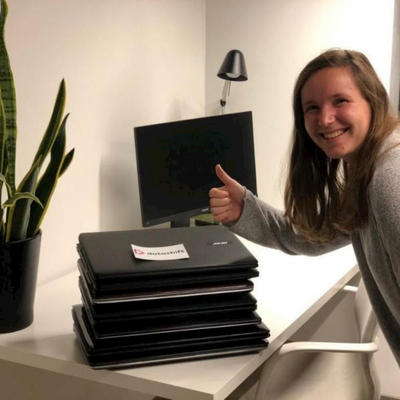 05.11.2020
#StayStrong #CSRinitiative #TeamGoals
Last month we've launched an internal campaign to collect old electronics 🕹️📱💻 We're very happy to donate all of the laptops to Bednet! Bednet makes it possible for hospitalized or home bound ill children to still be part of the classroom. It's a theme that's even more relevant during these hard times! 🙏 Thanks to the whole Datashift team and a special thanks to our CSR ambassador Valérie Sacton! 🙌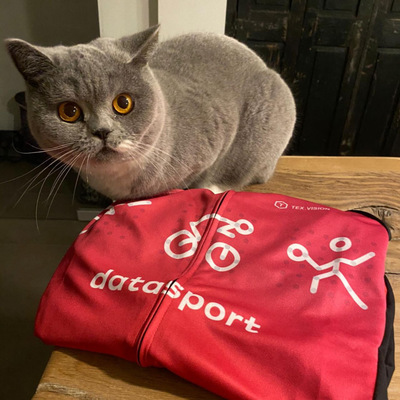 29.10.2020
Meet Dotje 😀
Meet Dotje. Dotje is part of Dries Wynants and Dorien Nagels 's family. She's lovely. Meet our brand new cycling shirts. Also lovely. Can't wait to get out there, ride in a Datashift peloton and conquer mountains together. However, for the moment, we stay in-house and save lives. Be safe everyone!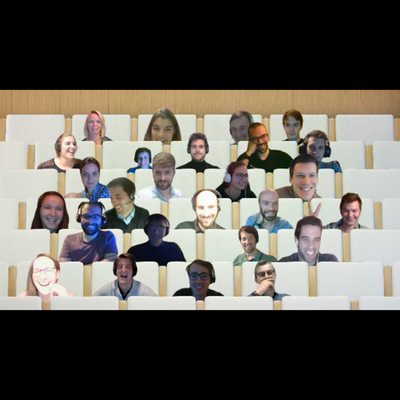 28.10.2020
'All together mode' in MS Teams
This is the #result when your colleague Martijn Severijns says: "Let's turn on the 'together mode' in #MSTeams" during a #TeamMeeting 😁 #StayStrong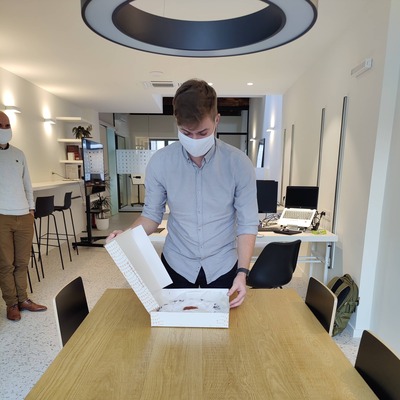 19.10.2020
5th Datashift anniversary Jef
Happy Datashift anniversary, Jef! 🎉5 years ago you were the first consultant who joined Datashift. Proud to still have you aboard today! 👏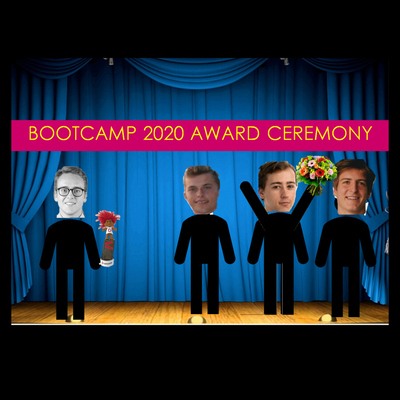 30.09.2020
Datashift bootcamp 2020
In the meantime, the bootcamp for our new colleagues has ended. The graduates presented their case, in which they displayed the accumulated knowledge from the first weeks, with enthusiasm. And they did a great job! The presentation was followed up by the digital bootcamp award ceremony. This year the 'Shifty'™ was handed over from former winner, Vincent Slegers, to our high scoring graduate Thomas Roef. Congrats! They are now ready for the real thing and already started helping our clients to make sense of their data. Good luck guys!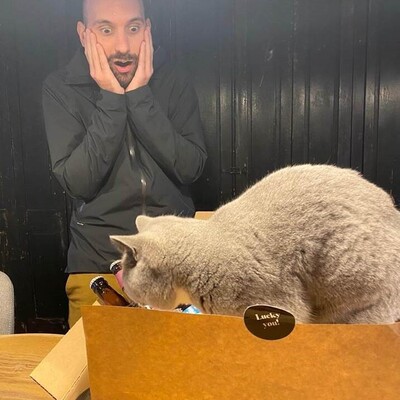 28.09.2020
Little gift during digital Final Friday @ Datashift
Our colleagues received a little gift last week, which made the digital final friday an extra pleasant team meeting. Dries Wynants was (again) happily surprised with the beers, while his cat seemed to enjoy the cheese.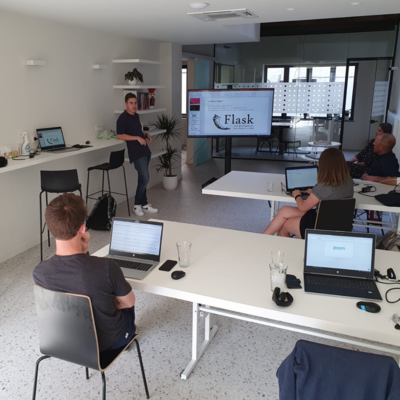 29.05.2020
Python Session
Earlier this week our #consultants joined an interesting #workshop given by Cedric Raeymaeckers about building a RESTful #API in #Flask while manipulating #data with #Pandas 👌 #OurNewOffice😍 #PizzaLovers #Python #DataEngineering #DataScience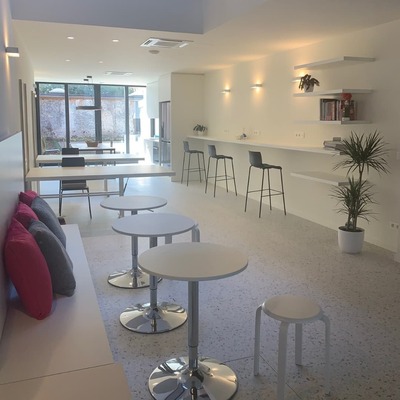 18.05.2020
Our brand new office
In May we opened our totally renovated office @ the heart of Mechelen City!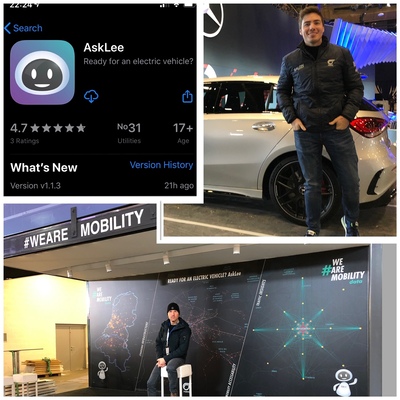 20.01.2020
Datashift @ BrusselsMotorShow 2020
#Congratulations to our colleagues Cedric Raeymaeckers and Dieter Bauwens on #developing a scalable back-end using AWS to support the brand new #AskLee #app which is published by our client #Febiac. The #application checks whether an #electric #car is a good choice for you by analyzing your daily car trips. Visitors of the #BrusselsMotorShow could also use AskLee to find exhibitors and other hotspots using an interactive map! #Data #DataEngineering #WeAreMobility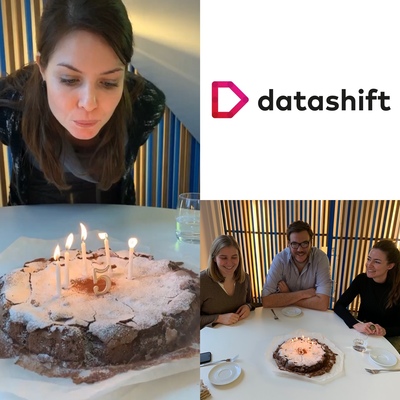 15.01.2020
🥳 5 years Datashift 🥳
#Celebrating #Celebration #Happy #Birthday #Company #Consultants #Consultancy #DataSolutions #BI #BusinessIntelligence #DataGovernance #Datascience #DataIntelligence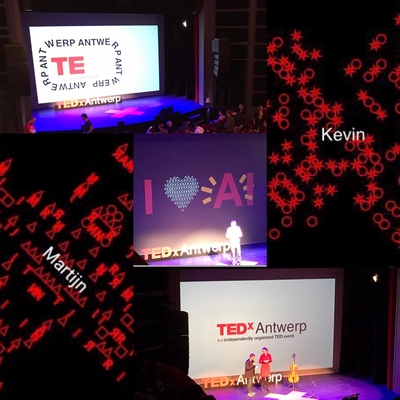 23.11.2019
#Tedx #Antwerp
Kevin Segers and Martijn Severijns @ #TEDx #Antwerp - 15 live speakers with diverse topics under the common motto of "#IdeasWorthSpreading". #Technology #Entertainment #Design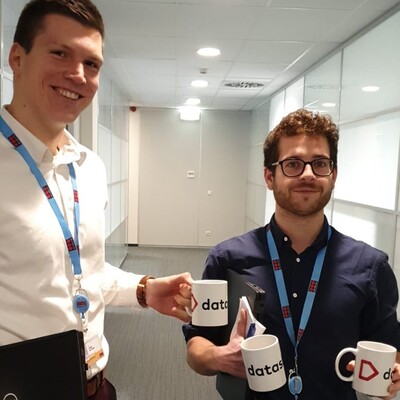 06.11.2019
#Mornings@Datashift
Jonas & Bastiaan ready for a bright status meeting 🙂 #Mornings@Datashift #coffee #DatashiftCoffeemMug #NewLogo #NewBrandingSameService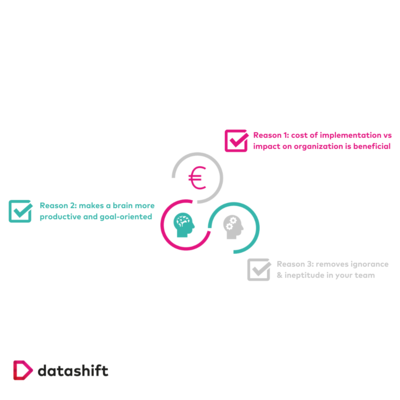 30.10.2019
#HappyChecklistDay
HAPPY CHECKLIST DAY - 3 reasons why we think you should invest time in making checklists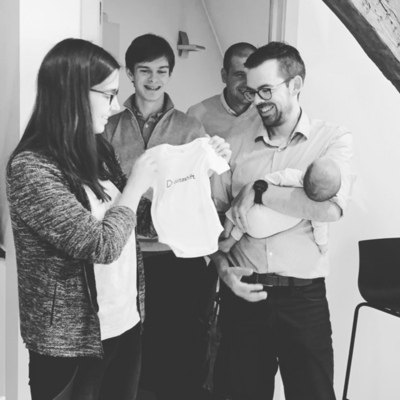 25.10.2019
#FinalFriday
The youngest member of our team 😍 #FennaInTheHouse #Babynews #Congrats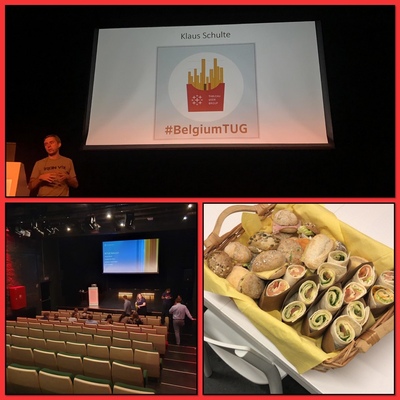 16.10.2019
Tableau User Group Event
Our BI Consultants Pieter, Christophe & Jef enjoying the Tableau User Group Event @ TheaterM in Mechelen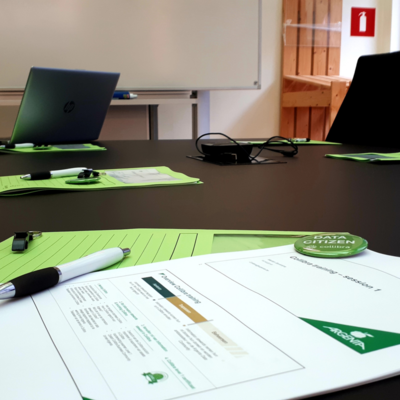 14.10.2019
Collibra Training @ Argenta
Collibra training session 1 out of 4 is about to start. A crucial next step for the further roll-out of Collibra at Argenta.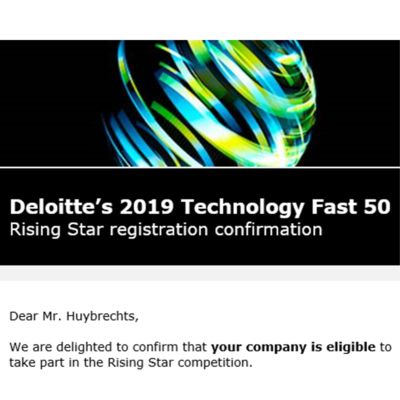 11.10.2019
Datashift News
Our growth didn't pass unnoticed! We have been selected to take part in the Rising Star competition of @Deloitte.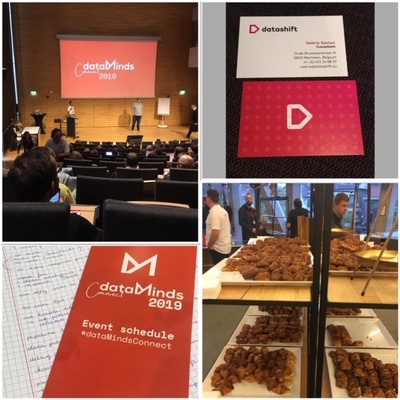 09.10.2019
Datashift @ Dataminds 2019 - Lamot, Mechelen
Our #NewLogo #NewBusinessCards present at #DataMinds 2019 #Lamot #Mechelen - thanks to our #consultant @ValerieSacton