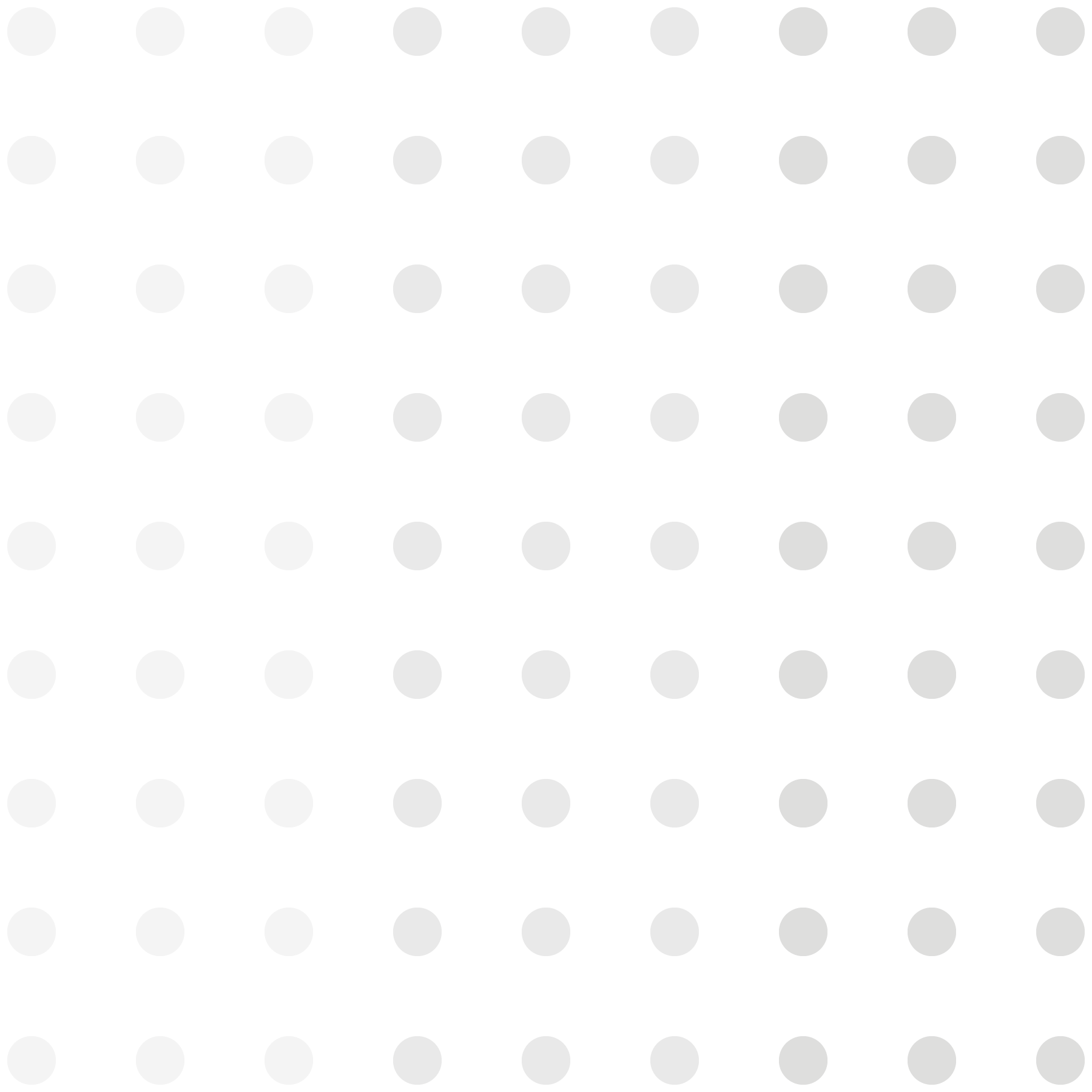 12.10.2021
Run, Datashift, Run!
Sunday, runday! 🏃🏻🏃🏻🏃🏻 Datashift was represented by some sportive colleagues at the 10 miles of Antwerp. During the sunny afternoon they ran a little more than 16 kilometres through the Kennedytunnel, Antwerp city center and last but not least the Waaslandtunnel. 🥵 We'll be back in April! #team #sports #running #10miles #Antwerp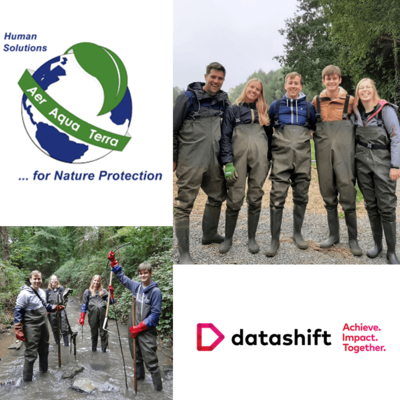 05.10.2021
River Cleanup @ Genappe
Together with our client's #DataGovernance team at BNP Paribas Fortis, Elise, Sophie, Martijn, Thomas and Philippe joined a #RiverCleanup session in Genappe. ♒🧹🏞 In #collaboration with the non-profit Aer Aqua Terra asbl they collected waste from the Dijle and were surprised by the amount of rubble they gathered. A lot of waste was removed but still much more to go: we strongly encourage to help one of the river cleaning organisations as well! 💪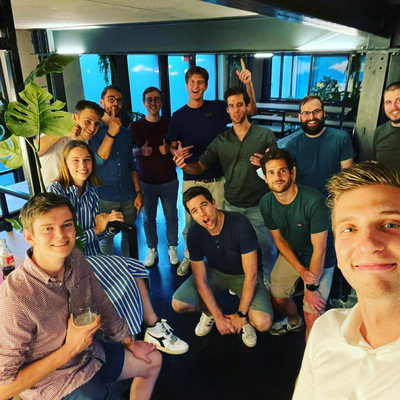 16.09.2021
Time to celebrate! 🎉
As we shared a few months ago, we were so happy to receive the Collibra Customer Impact of The Year Award 🏆🎉! A celebration in person with the whole Datashift Collibra team was therefore the ultimate. We enjoyed a nice evening with tapas and drinks at De Vleeshalle in our hometown #Mechelen. ¡Salud! 🥂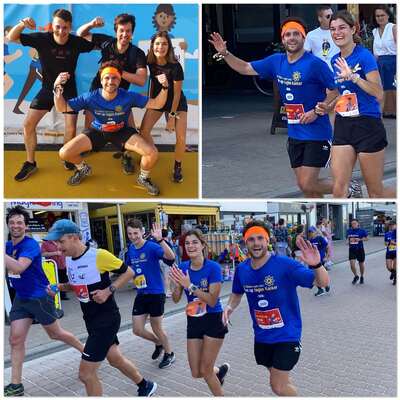 07.09.2021
Our Datashift team @ the KOTK 100km run in Koksijde 🏃‍♀️🏃‍♂️
Last Sunday, 4 of our colleagues participated in the "100 km Kom Op Tegen Kanker run" in Koksijde 🏃‍♀️🏃‍♂️. It is the first time that we took part of this major initiative that collected 1,250,000 euros for the benefit of cancer research. 👊 So proud of Martijn, Pieter, Katrien and Bastiaan who ran 10, 20, 30 and 40 km respectively! Respect for this great achievement!! 👏 Next year again with 2 teams? 😉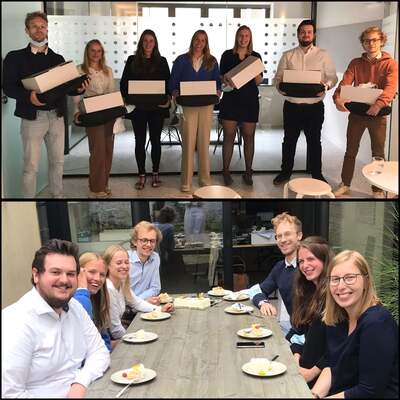 02.09.2021
7 new colleagues ready for Datashift bootcamp!
Yesterday we welcomed no less than 7 new #colleagues!! 🤩 At first a bit uneasy, but change will come quickly once they've gone through the famous Datashift #Bootcamp. 👊 And after a productive first day at the office, the cherry on top was a delicious treat (thank you Visser & Van Baars B.V. for the cake). Good luck and welcome to our team Elise, Tijmen, Frederik, Marieke, Lore, Théo and Sophie!!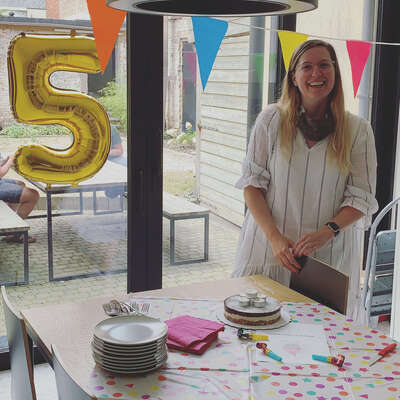 04.08.2021
Happy 5th anniversary, Nathalie!
Congrats with your 5th work anniversary at Datashift, Nathalie! It is a true honor to have you aboard!! 👏 5 years ago, you became our second employee. You truly believed in the Datashift story from the very beginning and you were sure we were going to do great things! Now you are one of our more than 40 employees and still rocking on as one of our best data experts! Looking forward to what's coming next! 😃 #anniversary #birthdaycake #celebrating #smile #happy #happybirthday #businessinteligence #consultant #team
30.06.2021
Our colleagues in #action 🏓😁
Our colleagues in #action while enjoying a relaxing yet competitive #padel game! 🏓😁 Thank you for taking the initiative, Vincent Mees ! 👏🏻 #sports #team #teambuilding #lifeatdatashift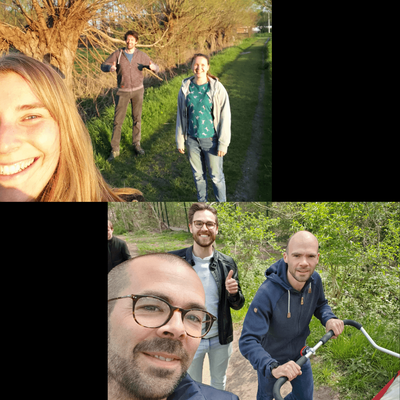 04.05.2021
Datashift Walking Challenge
At Datashift life is never boring! No challenge to big for our team 💪! In 2 months time, 24 hikers walked over 650 miles during our Datashift Walking Challenge. Who can do better? 😜 8 teams going for the win but check these pictures with Nico, Anthony, Michel, Valérie, Pieter, Veerle having a lot of fun too! 😁 #lifeatdatashift #coronatimes #healthy #challenge #teamspirit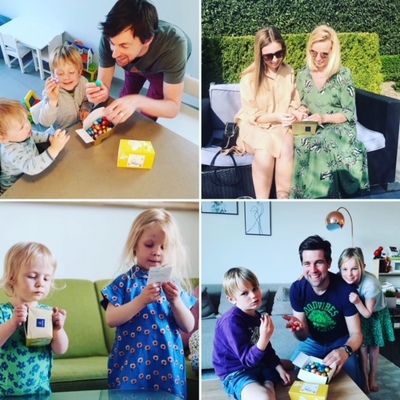 02.04.2021
Happy Easter!!! 👋
A good start of the weekend at Datashift with of course... chocolates! 😋 Witness the happy faces at the families of Pieter, Valerie, Michel and Philippe!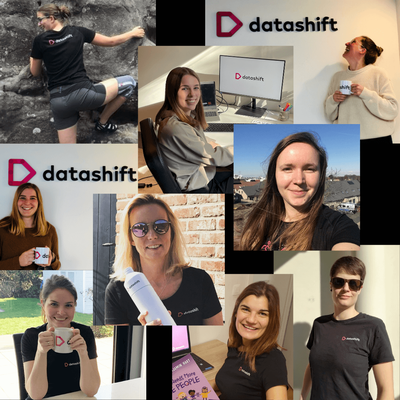 08.03.2021
Happy International Women's Day!🎉
Grateful to have these strong women aboard at Datashift 😍: Liselot Beckwé, Esther Gilson, Nathalie Bienstman, Veerle Hemeryck, Valerie De Kock, Valérie Sacton, Vanessa De Boeck, Katrien Cloetens and Eline Vanwalleghem. #InternationalWomensDay #InternationalWomensDay2021 #IDW #IDW2021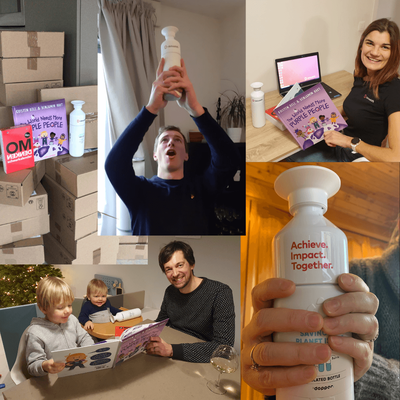 20.01.2021
Surprise!
Last week we surprised our #team with a #giftbox including a Datashift-branded Dopper bottle! 🤩 Glad to see these #happy faces! 😀 #achieve #impact #together #tagline #branding #sustainable #environment #plasticfree #purplepeople #omdenken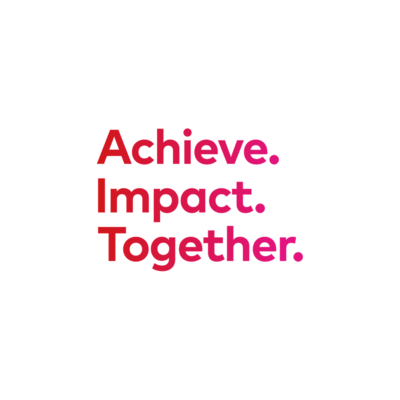 15.01.2021
Happy 6th anniversary to us 🥳!
Ready to Achieve. Impact. Together. 💪? Today we are #celebrating our 6th #anniversary with this #brandnew #tagline! 🎂 The past 6 #years we have managed to #grow, even during one of the most turbulent and remarkable years. Therefore today we #celebrate not only our 6th birthday, and the start of 2021, but also the #birth of a new tagline.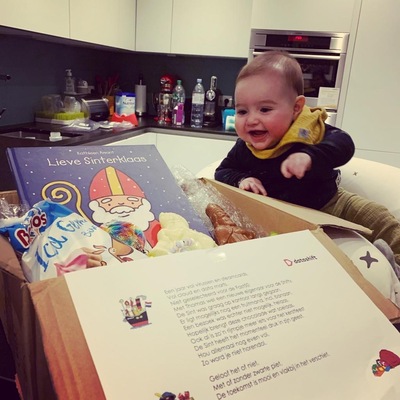 04.12.2020
#saintnicholas #goodkids #surprisedelivery #bigsmile
Saint Nicobaas makes the little (and the big) Datashifties happy 😁
02.12.2020
Datashift Pioneering Employer 2021
At Datashift we think #WorkLifeBalance and #WellBeingAtWork is important! That's why we committed to embedding #HybridWorking by signing the Charter #PioneeringEmployer' - #BaanbrekendeWerkgever' 2021. #goforhappy #healthyworkplace #humanfirst #mobility #greenmobility #choicewithresponsibility #choosethejobyoulove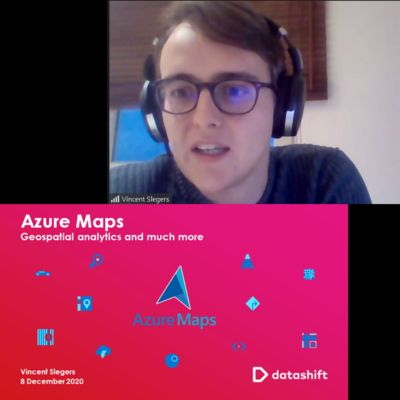 27.11.2020
Presentation Azure Maps
Enjoying an in-depth #presentation of Vincent Slegers about #Azure Maps at our virtual #FinalFriday! Interesting #insights on how to implement Azure Maps in practice including some nice examples! #Cloud #AzureMaps #Consultancy #Consultant #Data #BusinessIntelligence #BI #DataScience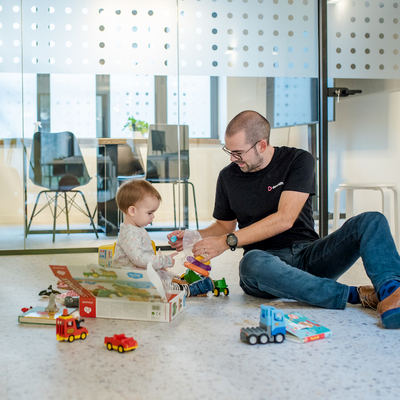 23.11.2020
Our CEO interviewed by Bloovi
We're very proud that our CEO Nico Huybrechts got interviewed by Bloovi to share his thoughts on today's data challenges.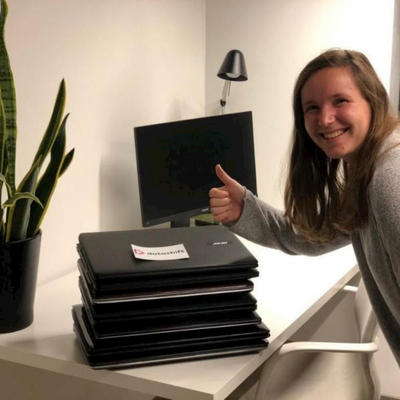 05.11.2020
#StayStrong #CSRinitiative #TeamGoals
Last month we've launched an internal campaign to collect old electronics 🕹️📱💻 We're very happy to donate all of the laptops to Bednet! Bednet makes it possible for hospitalized or home bound ill children to still be part of the classroom. It's a theme that's even more relevant during these hard times! 🙏 Thanks to the whole Datashift team and a special thanks to our CSR ambassador Valérie Sacton! 🙌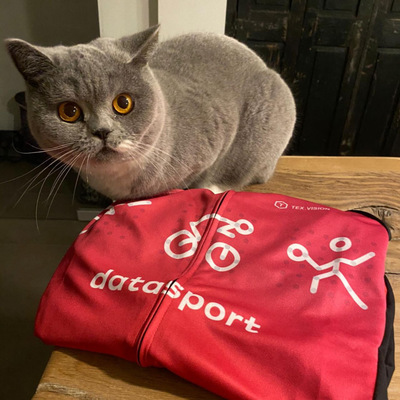 29.10.2020
Meet Dotje 😀
Meet Dotje. Dotje is part of Dries Wynants and Dorien Nagels 's family. She's lovely. Meet our brand new cycling shirts. Also lovely. Can't wait to get out there, ride in a Datashift peloton and conquer mountains together. However, for the moment, we stay in-house and save lives. Be safe everyone!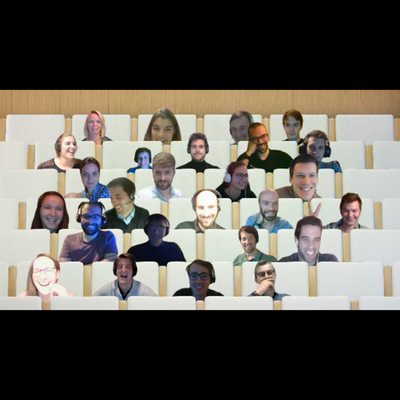 28.10.2020
'All together mode' in MS Teams
This is the #result when your colleague Martijn Severijns says: "Let's turn on the 'together mode' in #MSTeams" during a #TeamMeeting 😁 #StayStrong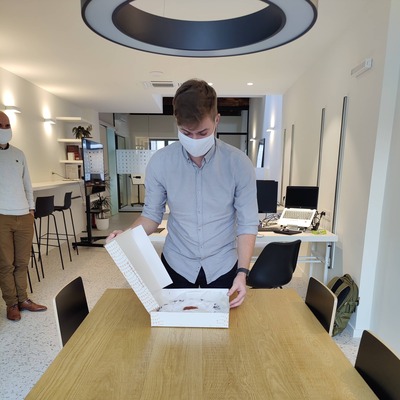 19.10.2020
5th Datashift anniversary Jef
Happy Datashift anniversary, Jef! 🎉5 years ago you were the first consultant who joined Datashift. Proud to still have you aboard today! 👏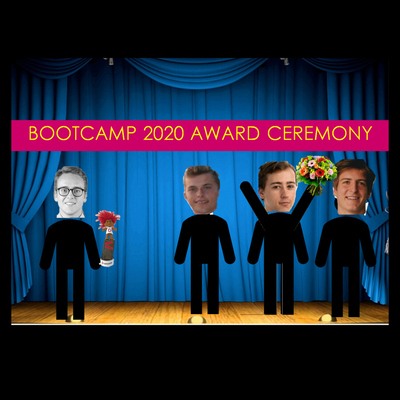 30.09.2020
Datashift bootcamp 2020
In the meantime, the bootcamp for our new colleagues has ended. The graduates presented their case, in which they displayed the accumulated knowledge from the first weeks, with enthusiasm. And they did a great job! The presentation was followed up by the digital bootcamp award ceremony. This year the 'Shifty'™ was handed over from former winner, Vincent Slegers, to our high scoring graduate Thomas Roef. Congrats! They are now ready for the real thing and already started helping our clients to make sense of their data. Good luck guys!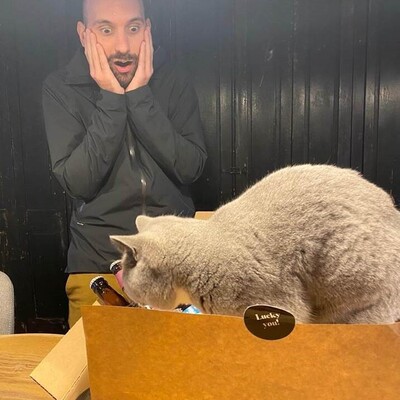 28.09.2020
Little gift during digital Final Friday @ Datashift
Our colleagues received a little gift last week, which made the digital final friday an extra pleasant team meeting. Dries Wynants was (again) happily surprised with the beers, while his cat seemed to enjoy the cheese.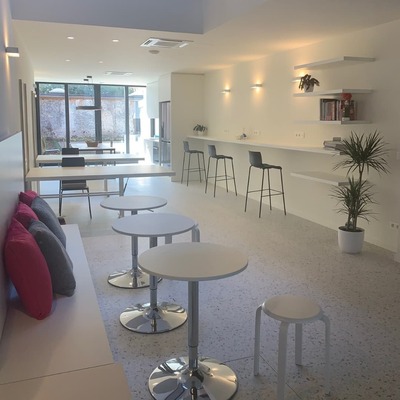 18.05.2020
Our brand new office
In May we opened our totally renovated office @ the heart of Mechelen City!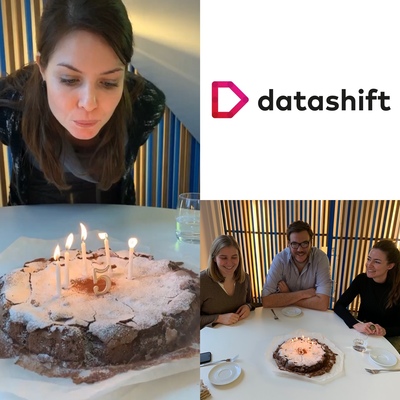 15.01.2020
🥳 5 years Datashift 🥳
#Celebrating #Celebration #Happy #Birthday #Company #Consultants #Consultancy #DataSolutions #BI #BusinessIntelligence #DataGovernance #Datascience #DataIntelligence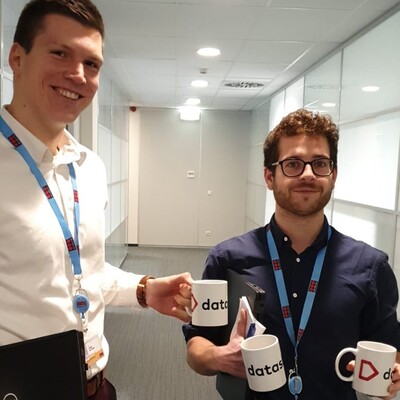 06.11.2019
#Mornings@Datashift
Jonas & Bastiaan ready for a bright status meeting 🙂 #Mornings@Datashift #coffee #DatashiftCoffeemMug #NewLogo #NewBrandingSameService