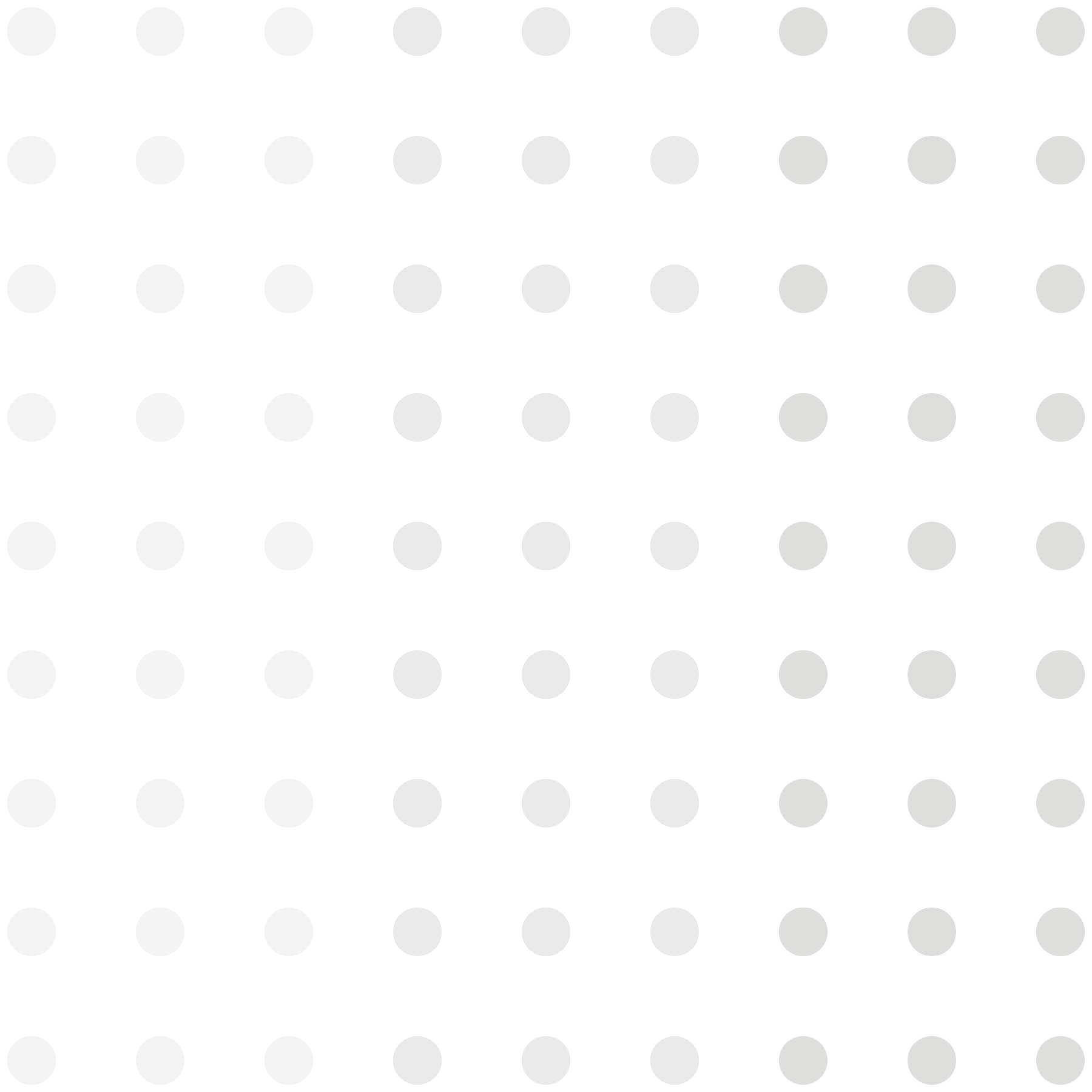 Achieve.
Impact.
Together.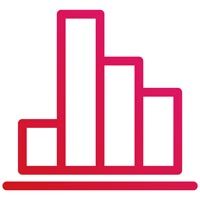 Business intelligence is the art of combining and visualizing data to generate actionable insights and get the most value out of your data.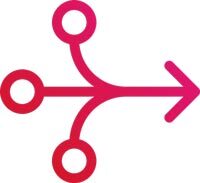 Making unstructured data understandable and magaged by creating a data catalog that contains business term definitions and ownership.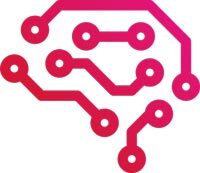 Applying algorithms to your data based on machine learning principles to make data-driven predictions and optimizations.
30.06.2021
Our colleagues in #action 🏓😁
Our colleagues in #action while enjoying a relaxing yet competitive #padel game! 🏓😁 Thank you for taking the initiative, Vincent Mees ! 👏🏻 #sports #team #teambuilding #lifeatdatashift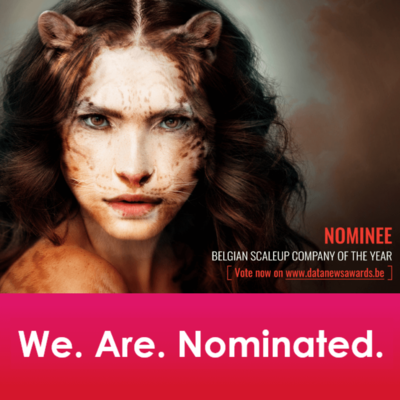 11.06.2021
We. Are. Nominated.
We have some exciting news to share! 🌟 Datashift got nominated for Belgian Scale Up Company of the Year! 🌟 This nomination is a recognition of the big steps we have taken over the last years. Thank you, Datanews! Shout out to our customers and employees for achieving impact together and bringing us this far! 🙏 For the next step we'd like one minute of your time to cast your vote and bring us to the top!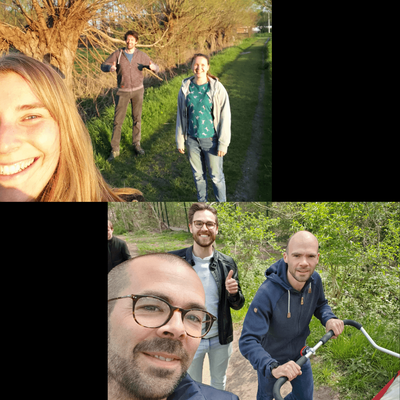 04.05.2021
Datashift Walking Challenge
At Datashift life is never boring! No challenge to big for our team 💪! In 2 months time, 24 hikers walked over 650 miles during our Datashift Walking Challenge. Who can do better? 😜 8 teams going for the win but check these pictures with Nico, Anthony, Michel, Valérie, Pieter, Veerle having a lot of fun too! 😁 #lifeatdatashift #coronatimes #healthy #challenge #teamspirit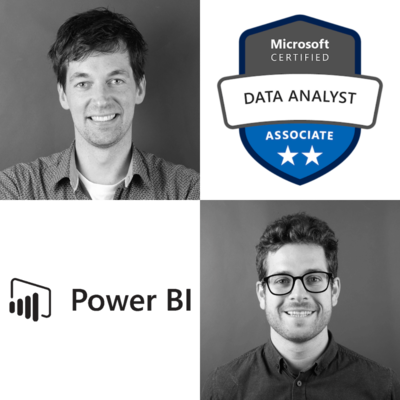 31.03.2021
More MS Power BI certificates!
Whoop whoop! 😎 Again two more certified Microsoft #PowerBI consultants in the house! Congratulations to Bastiaan Augustyn and Pieter Deconinck for obtaining the MS Data Analyst Associate #certificate. 👏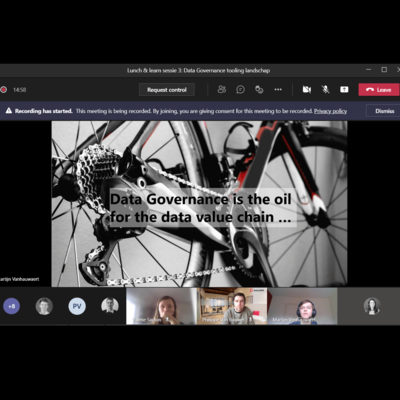 30.03.2021
🙌 March=Data Governance month at Datashift! 🙌
Many thanks to Philippe Van Bouwel for being ready every week with a new interesting #LunchSession and for sharing his #expertise with us. Also a big thank you to the colleagues who contributed in making these #sessions, the #quiz, and the daily #TipsAndTricks about Data Governance a great success! 👏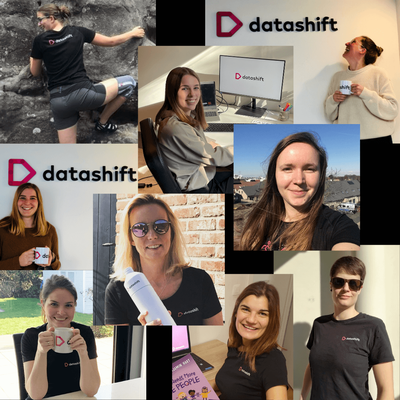 08.03.2021
Happy International Women's Day!🎉
Grateful to have these strong women aboard at Datashift 😍: Liselot Beckwé, Esther Gilson, Nathalie Bienstman, Veerle Hemeryck, Valerie De Kock, Valérie Sacton, Vanessa De Boeck, Katrien Cloetens and Eline Vanwalleghem. #InternationalWomensDay #InternationalWomensDay2021 #IDW #IDW2021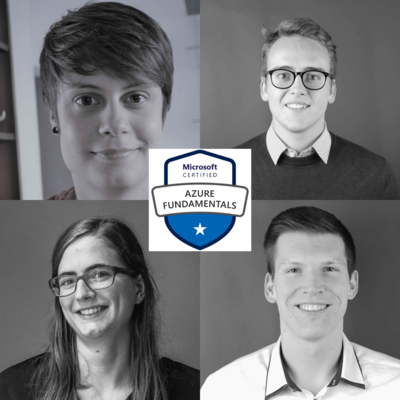 02.03.2021
4 more colleagues obtained the Azure Fundamentals certificate!
Last month no less than 4❗ team members have obtained the #AzureFundamentals certificate at Datashift!👏 Eline, Vincent, Liselot and Jonas are ready to #achieve even more #impact #together with you! 👊 #Azure #PowerBI #ModernDataPlatform #Cloud #Data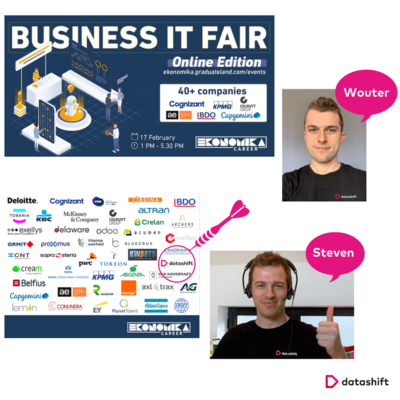 17.02.2021
Datashift @ Business IT Fair
Steven and Wouter are ready to welcome you at the virtual Ekonomika vzw #BusinessITFair today! 💪😁 ✔Do you also believe more meaningful results are achieved as a team rather than as an individual? ✔Are you a problem solver with excellent communication skills? ✔Are you constantly looking for ways to improve, acquire new skills and push yourself to the next level? 👉Then you might be our future colleague! Join us and let us write the Datashift story together! #WeAreHiring #Jobs #YoungGraduates #BusinessIntelligence #DataGovernance #DataScience #DataEngineering #DataStrategy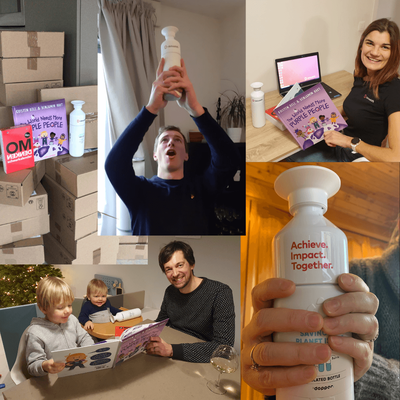 20.01.2021
Surprise!
Last week we surprised our #team with a #giftbox including a Datashift-branded Dopper bottle! 🤩 Glad to see these #happy faces! 😀 #achieve #impact #together #tagline #branding #sustainable #environment #plasticfree #purplepeople #omdenken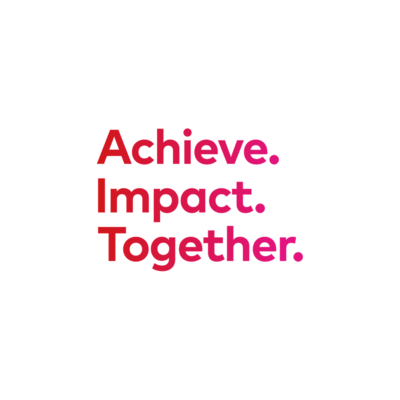 15.01.2021
Happy 6th anniversary to us 🥳!
Ready to Achieve. Impact. Together. 💪? Today we are #celebrating our 6th #anniversary with this #brandnew #tagline! 🎂 The past 6 #years we have managed to #grow, even during one of the most turbulent and remarkable years. Therefore today we #celebrate not only our 6th birthday, and the start of 2021, but also the #birth of a new tagline.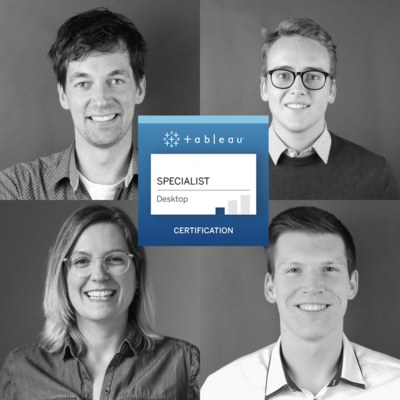 07.01.2021
4 more colleagues certified in #Tableau!
Good start of 2021 😎, with 4 more colleagues being certified in #Tableau! Congratulations to Pieter, Vincent, Nathalie and Jonas 👏 #BI #BusinessIntelligence #Data #Visualization #Proud
02.12.2020
Datashift Pioneering Employer 2021
At Datashift we think #WorkLifeBalance and #WellBeingAtWork is important! That's why we committed to embedding #HybridWorking by signing the Charter #PioneeringEmployer' - #BaanbrekendeWerkgever' 2021. #goforhappy #healthyworkplace #humanfirst #mobility #greenmobility #choicewithresponsibility #choosethejobyoulove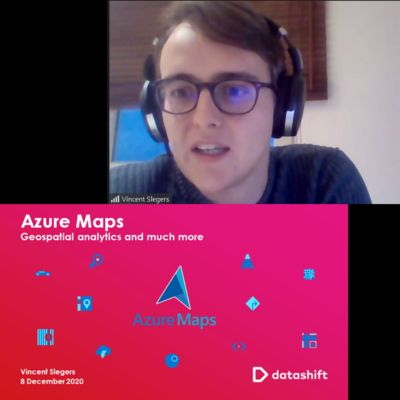 27.11.2020
Presentation Azure Maps
Enjoying an in-depth #presentation of Vincent Slegers about #Azure Maps at our virtual #FinalFriday! Interesting #insights on how to implement Azure Maps in practice including some nice examples! #Cloud #AzureMaps #Consultancy #Consultant #Data #BusinessIntelligence #BI #DataScience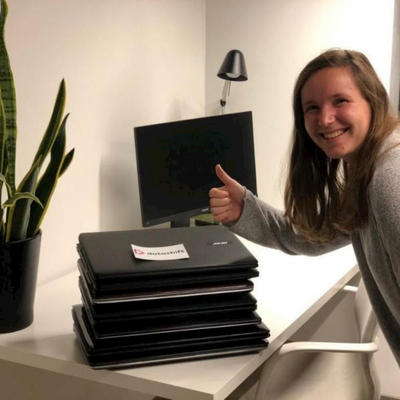 05.11.2020
#StayStrong #CSRinitiative #TeamGoals
Last month we've launched an internal campaign to collect old electronics 🕹️📱💻 We're very happy to donate all of the laptops to Bednet! Bednet makes it possible for hospitalized or home bound ill children to still be part of the classroom. It's a theme that's even more relevant during these hard times! 🙏 Thanks to the whole Datashift team and a special thanks to our CSR ambassador Valérie Sacton! 🙌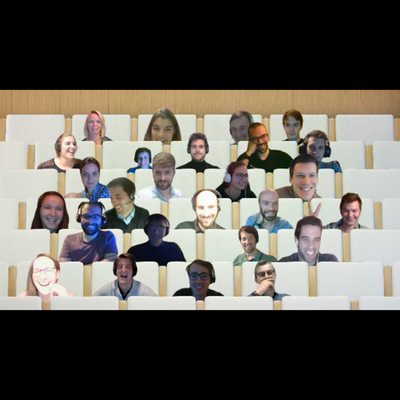 28.10.2020
'All together mode' in MS Teams
This is the #result when your colleague Martijn Severijns says: "Let's turn on the 'together mode' in #MSTeams" during a #TeamMeeting 😁 #StayStrong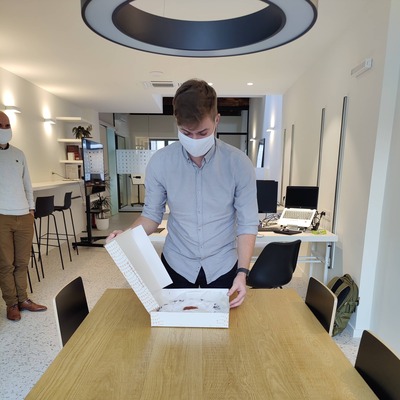 19.10.2020
5th Datashift anniversary Jef
Happy Datashift anniversary, Jef! 🎉5 years ago you were the first consultant who joined Datashift. Proud to still have you aboard today! 👏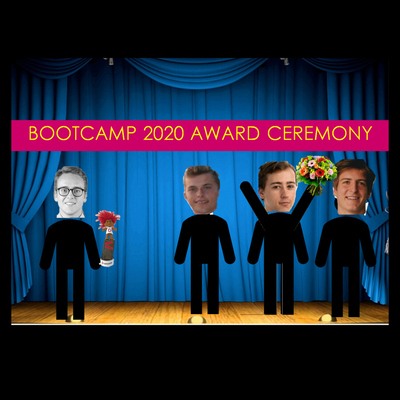 30.09.2020
Datashift bootcamp 2020
In the meantime, the bootcamp for our new colleagues has ended. The graduates presented their case, in which they displayed the accumulated knowledge from the first weeks, with enthusiasm. And they did a great job! The presentation was followed up by the digital bootcamp award ceremony. This year the 'Shifty'™ was handed over from former winner, Vincent Slegers, to our high scoring graduate Thomas Roef. Congrats! They are now ready for the real thing and already started helping our clients to make sense of their data. Good luck guys!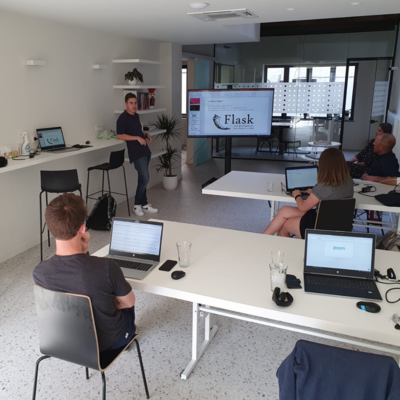 29.05.2020
Python Session
Earlier this week our #consultants joined an interesting #workshop given by Cedric Raeymaeckers about building a RESTful #API in #Flask while manipulating #data with #Pandas 👌 #OurNewOffice😍 #PizzaLovers #Python #DataEngineering #DataScience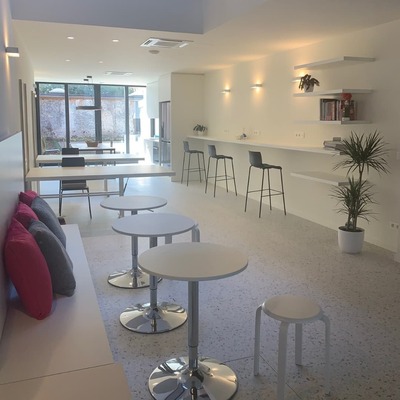 18.05.2020
Our brand new office
In May we opened our totally renovated office @ the heart of Mechelen City!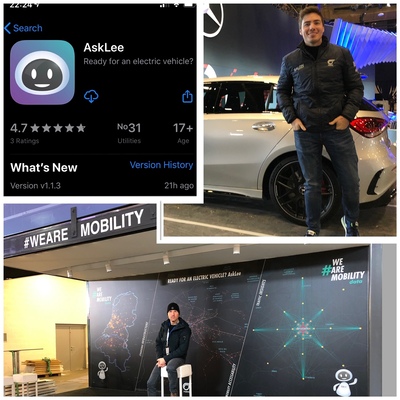 20.01.2020
Datashift @ BrusselsMotorShow 2020
#Congratulations to our colleagues Cedric Raeymaeckers and Dieter Bauwens on #developing a scalable back-end using AWS to support the brand new #AskLee #app which is published by our client #Febiac. The #application checks whether an #electric #car is a good choice for you by analyzing your daily car trips. Visitors of the #BrusselsMotorShow could also use AskLee to find exhibitors and other hotspots using an interactive map! #Data #DataEngineering #WeAreMobility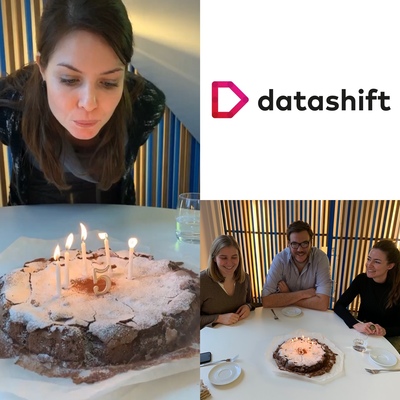 15.01.2020
🥳 5 years Datashift 🥳
#Celebrating #Celebration #Happy #Birthday #Company #Consultants #Consultancy #DataSolutions #BI #BusinessIntelligence #DataGovernance #Datascience #DataIntelligence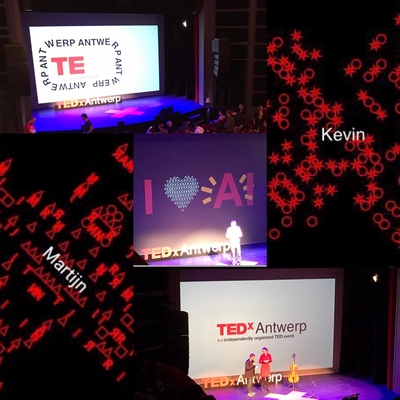 23.11.2019
#Tedx #Antwerp
Kevin Segers and Martijn Severijns @ #TEDx #Antwerp - 15 live speakers with diverse topics under the common motto of "#IdeasWorthSpreading". #Technology #Entertainment #Design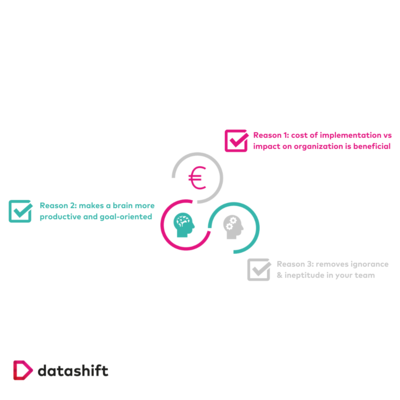 30.10.2019
#HappyChecklistDay
HAPPY CHECKLIST DAY - 3 reasons why we think you should invest time in making checklists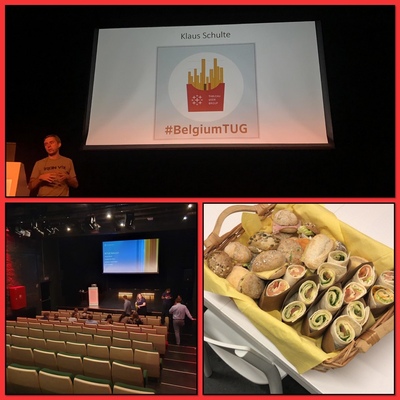 16.10.2019
Tableau User Group Event
Our BI Consultants Pieter, Christophe & Jef enjoying the Tableau User Group Event @ TheaterM in Mechelen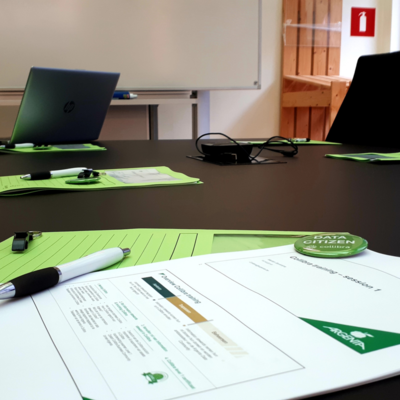 14.10.2019
Collibra Training @ Argenta
Collibra training session 1 out of 4 is about to start. A crucial next step for the further roll-out of Collibra at Argenta.
References
What our customers say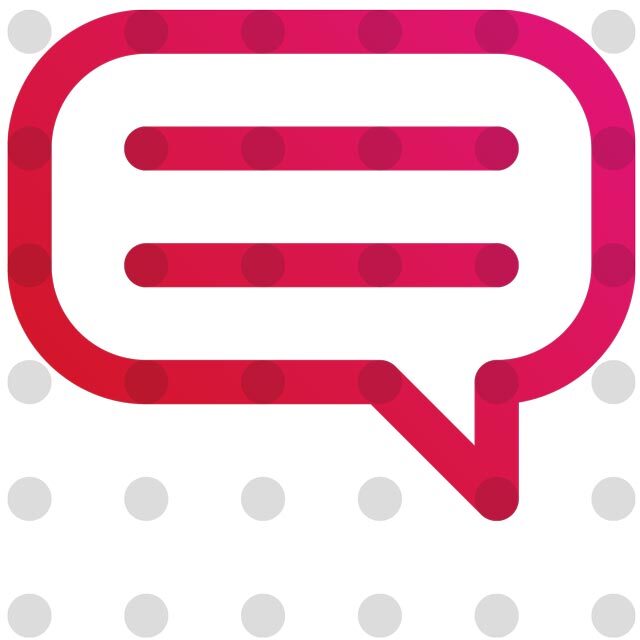 I have been working with Nico and his team since 4 years. I must say that we built a very fruitful partnership. I really appreciate the efficiency of the Datashift team and the openness to discuss and solve issues.
Dimitri Devlamminck
Head of CoE Data Governance
BNP Paribas Fortis
From understanding the power of data for our organisation to realizing an impact with concrete dashboards and analysis, Datashift helped us from the start in our data journey. I especially appreciate their pragmatic, flexible and transparent way of working.
Ken Rottiers
Digital Project Manager
Messer Western-Europe
At an incredible pace, Datashift geared us up with the required architecture, knowledge and tools to be able to steer our business with insights. They easily switched in priorities when the business needed different focus and clearly understood the importance of a hands-on approach at the start, evolving into a strategic and future proof data roadmap later on. The dynamic and experienced 'Datashifters' easily blended into our team and were vital for our desired commercial success.
Bart Van Den Langenbergh
Head of Marketing & Sales
Streamz
What matters for us is using data smart to continue growing our business and in the mean time keeping total cost of ownership reasonable. Datashift immediately understood our industry, current technological landscape and organizational challenges. They proved to be able to bring value as of day 1. And they do it in style: positive, enthusiastic and transparent. A partnership as it should be.
Koen Moermans
Business Analytics Coordinator
JBC
Leading a business intelligence project that touches all of our businesses, requires specific expertise. We asked Datashift to take up the challenge and they made it a success: high quality, timeline respected and 5% below budget. What's more to ask?

Bart Vervenne
It is such a pleasure working with a partner that delivers high quality work on our Collibra implementation, but also functions as a sparring partner to help us push our Data Governance initiative further.
Zenobie Verkijk
Data Governance Specialist
BNG Bank