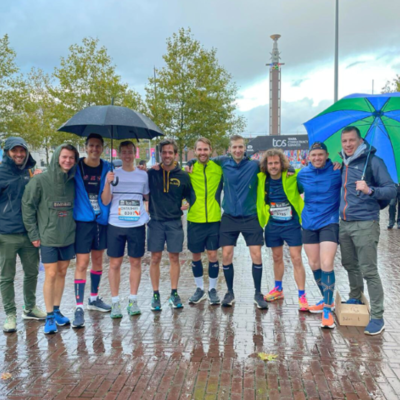 16.10.2023
Marathon Amsterdam
15 October 2023, 15 Datashifters woke up with only one thought in mind... Running the TCS Amsterdam Marathon! 🏃‍♂️ 🏃‍♀️ 💨 After weeks of preparations, with lots of training miles and some intense interval runs, they were more than ready! 👟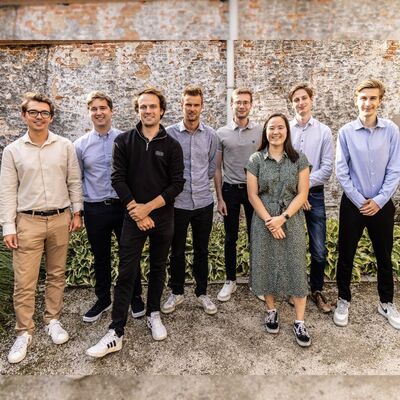 04.09.2023
Class of 2023 is ready to kickstart their career
Our young graduates were welcomed at our office in Mechelen. Ready to kickstart their career at Datashift! But first, they will embark on a journey into the world of data. The upcoming weeks they will be trained by the most knowledgeable trainers in the different data domains...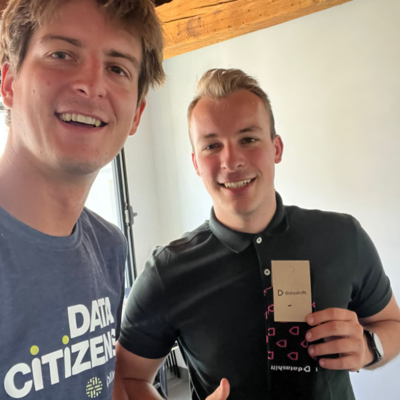 10.07.2023
Share code, get socks!
Winner of the first "GitHub socks"! Knowledge sharing pays off...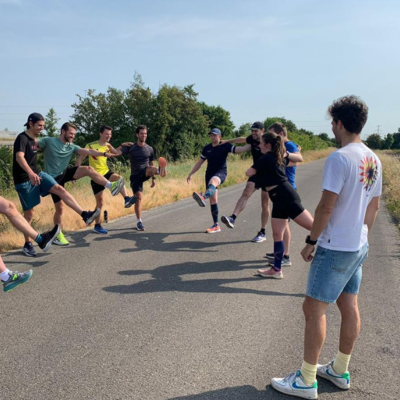 20.06.2023
Field test Marathon, check! ✅
For the upcoming 16 weeks our colleagues will prepare themselves for the sportive challenge of this year: the @tcsamsterdammarathon!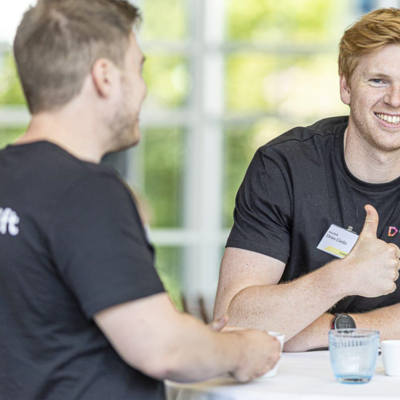 15.06.2023
When in Denmark...
Cedric & Dries represented Datatshift at the latest Microsoft conference in Billund Denmark.
05.06.2023
Knowledge Sharing in the sun
Celebrating the first summer Collibra Knowledge Sharing Session with sunshine and a pokebowl! 😎😎 Every month our Collibra & Data Governance consultants look forward to learn from each other! 🤠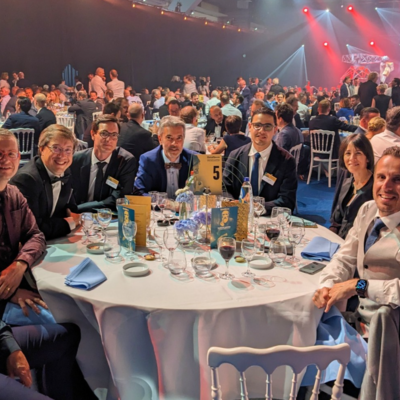 30.05.2023
Data News Awards Ceremony
Last week at the Data News Award ceremony, we were joined by some of our great clients. A special night to value the forged relationship between us. Although we did not bring the award home, it was a pleasure celebrating together. Let's keep pushing the data boundaries together!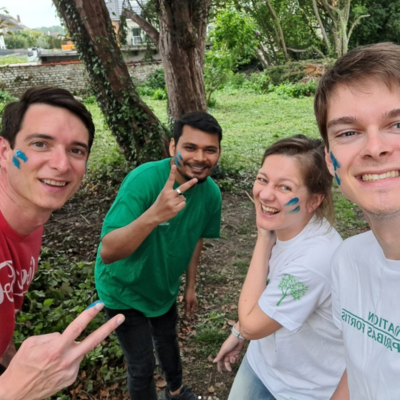 12.05.2023
Datashift helping Fortis for the good cause
Yesterday, some of our Datashift Colleagues had the opportunity to join @bnpparibasfortis in a heart-warming endeavour. Together, the team visited a shelter for boys aged 12 till 18 who find themselves in difficult situations. Their mission? To bring a burst of colour and positivity into their lives by painting their living spaces.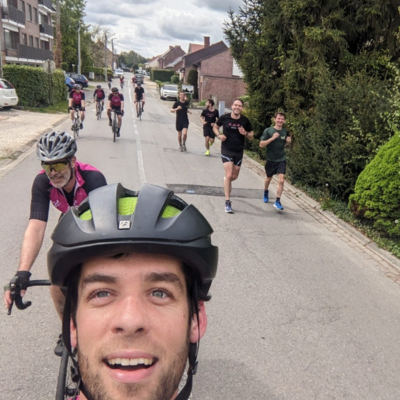 08.05.2023
Datashift loves Datasport
Last Saturday was Datashift's annual Datasport event, organised by our very own Datasport team. Datashifters could opt to cycle, run or walk together. The weather exceeded expectations and the atmosphere was optimal. After the Datasport it was time to Datachill and enjoy some spikeball, kubb and drinks all afternoon.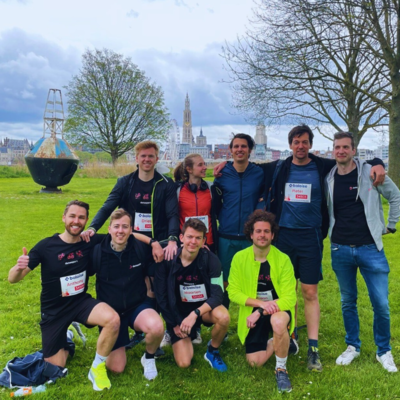 24.04.2023
Run, Datashift, run! 🏃‍♂️ 🏃‍♀️
Yesterday, a few of our colleagues tied their running shoes and ran 10 miles through the city of Antwerp. Despite, or thanks to, the weather everybody achieved their set goal. To celebrate, coaches Kevin and Martijn treated the runners to a cold beer at the finish line. #lifeatdatashift #antwerp10miles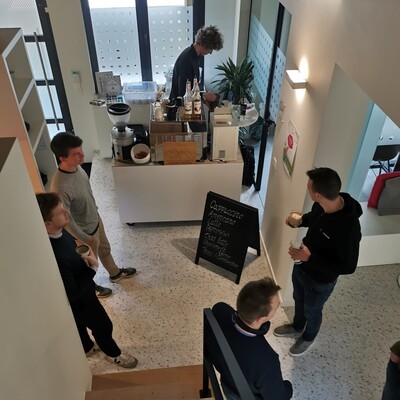 20.03.2023
We hit a milestone, 5.000 followers on LinkedIn! 🎉
To celebrate this occasion we invited wilde koffie to serve delicious cappuccinos, lattes and more. #celebratesuccess #celebratewithcoffee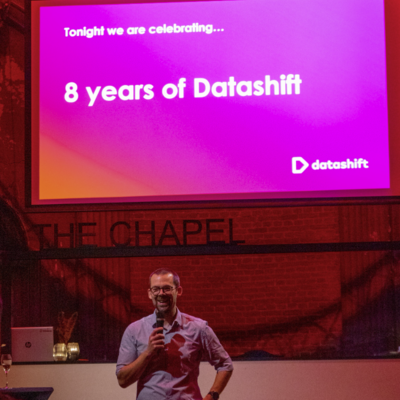 02.02.2023
8 years of Datashift
Last month we celebrated 8 years of Datashift. That were 8 years of growth, 8 years of great colleagues and exciting projects. We reminisced about the good times but also looked forward to what the future has in store for Datashift... And we are excited!
04.01.2023
New colleagues entered the building
New Datashifters have entered the building 😃 Yesterday, we welcomed 8 new colleagues into our team. Together they embark on a Datashift Bootcamp to get more insight in who we are, and what we are doing. By the way, we expect 6 new colleagues later this month.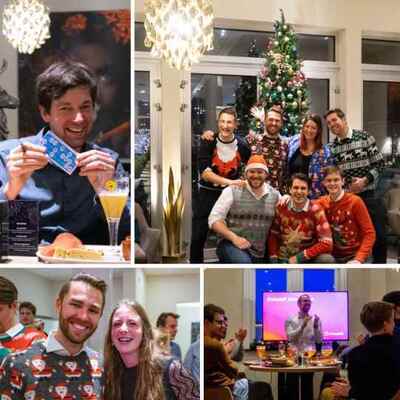 02.01.2023
Datashift Xmass Party
We wish everyone a great start for 2023! Before looking forward, here are some pictures of our Datashift Christmas drink. Datashifters and Datashifters-to-be gathered for a festive Datashift closure of 2022.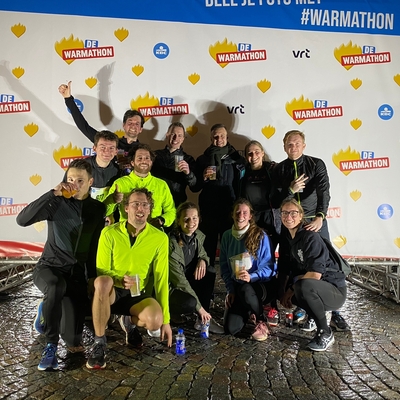 21.12.2022
Datashift @ Warmathon 2022
Some of our colleagues came together and ran/walked the Warmathon for the #WarmsteWeek in Stad Mechelen. Despite the wintry weather, it was great fun! Our team is on fire 🔥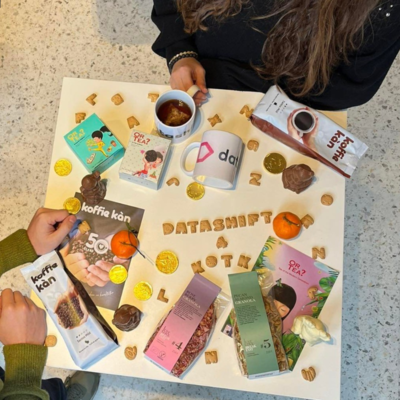 07.12.2022
Coffee, Tea & Granola for the good cause
In march Team Datashift is represented for the third time at the 100 Kilometre Run for Kom op tegen Kanker VZW. To participate in the race we are collecting money to fund further cancer research. This year, we are selling coffee, tea and granola.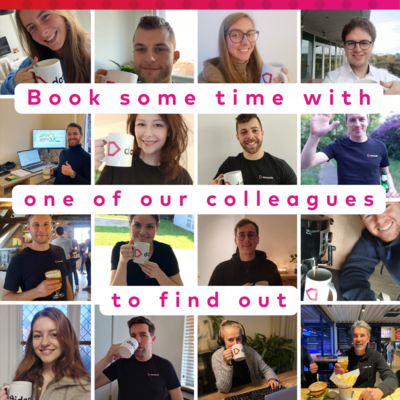 01.12.2022
Grab a gluhwein with Datashift
During the grab a gluhwein* campaign our colleagues open up their agenda to have a chat with you about us. You get the chance to talk with any of our colleagues about how we work, what we like,... No recruiter trying to win your heart, a sales pitch or whatever.
01.11.2022
Data Citizens in San Diego
Datashift crew has arrived at Collibra #datacitizens22 in San Diego. Our colleagues Fen and Philippe represented Datashift at this great event. They enyoed meeting old and new data friends! #datadriven #datagovernance #sandiego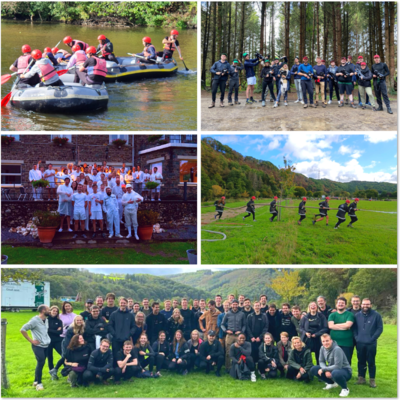 03.10.2022
Our datatrip never misses!
Bullseye! Last weekend was definitely a hit. A heavily marked weekend in the agenda of every Datashifter, our Datatrip. An active weekend in the south of Belgium with various adventurous activities in the daytime, a delicious barbecue and a 'little' party: classic ingredients of our yearly Datatrip!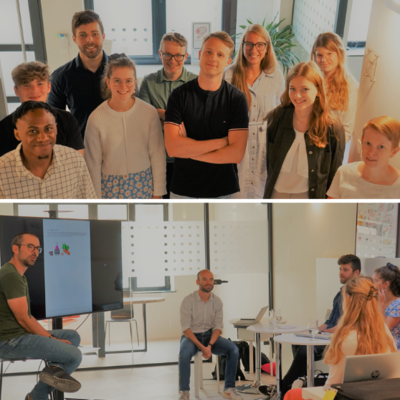 01.09.2022
September one, Datashift plus ten
September first arrived, 10 new colleagues have arrived... And for the Datashift-class of '22, it is back to school. The next three weeks our new colleagues will learn all about what we do at Datashift and how we do it, in our very own Datashift Bootcamp.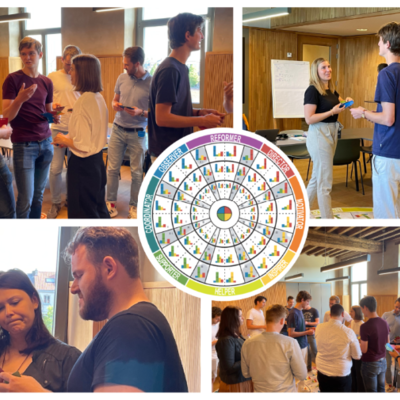 01.07.2022
A colorful team
Getting to know yourself and colleagues better was the main objective of last week's Insights training. Our consultants went beyond the colors and got to know better means of communication and ways in which they can grow.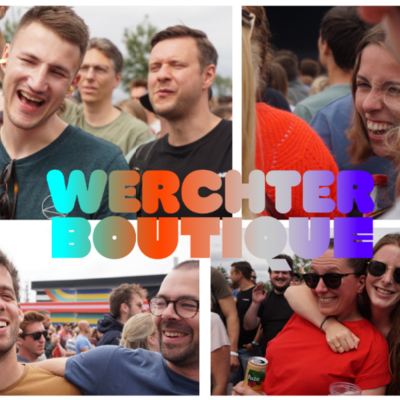 21.06.2022
Werchter Boutique
Headliners of Werchter Boutique? Stromae, Gorillaz,... & Datashift? We had a great time!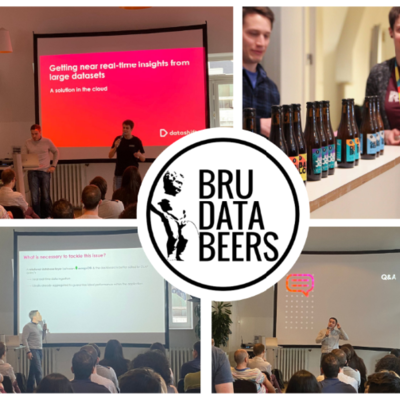 20.05.2022
Beers & Data, We like
Our very own Cedric Raeymaeckers represented us at DataBeers Brussels. He shared insights on getting real-time insights from large datasets. Great beers, great insights, perfect evening!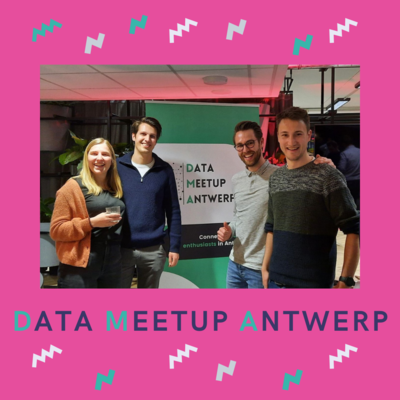 14.04.2022
Data Meetup Antwerp
Team Datashift represented at Data Meetup Antwerp. Topic of this meetup was the Data Governance tool of Microsoft, #AzurePurview. As always we're looking forward to assist clients making an entrance into the world of Data Governance.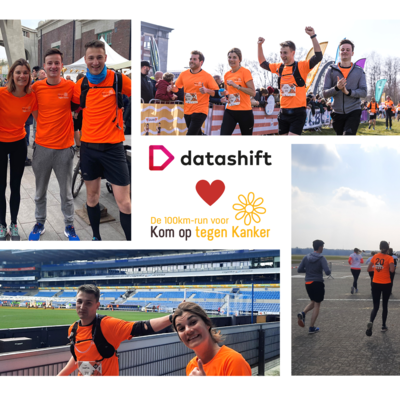 21.03.2022
100 kilometres, We made it!
Our Datashift team ran 100 kilometres this weekend for @komop_tegenkanker in Genk! That weekend in total 1.217.500 euros were raised to fund #cancerresearch and has a direct impact on the life quality and survival rate of people battling cancer. Very proud we could be part of this beautiful event, a big thank you to all people that helped us raise the necessary funds.