Meet Michel: "Sometimes there are moments when I struggle, but then you know you can count on the colleagues around you within Datashift."
24 November 2022

Datashift keeps growing and attracting new talent, but now we want to put some of our more senior colleagues in the spotlight. Michel is a strong force behind Datashift and has been for more than 5 years been in the company. Michel saw Datashift growing and he shares his thoughts on past and future.
Michel, what is your role within Datashift?
Well, I take care of the delivery of projects at some of our clients. I also take a substantive look at some projects to make sure we are doing the right things at our clients. This can range from setting up a modern data platform, self-service dashboarding, creating analyses or looking at ways to get to these analyses. It can be about different topics, but in essence it's about making sure that clients get more out of their data and realize a greater impact.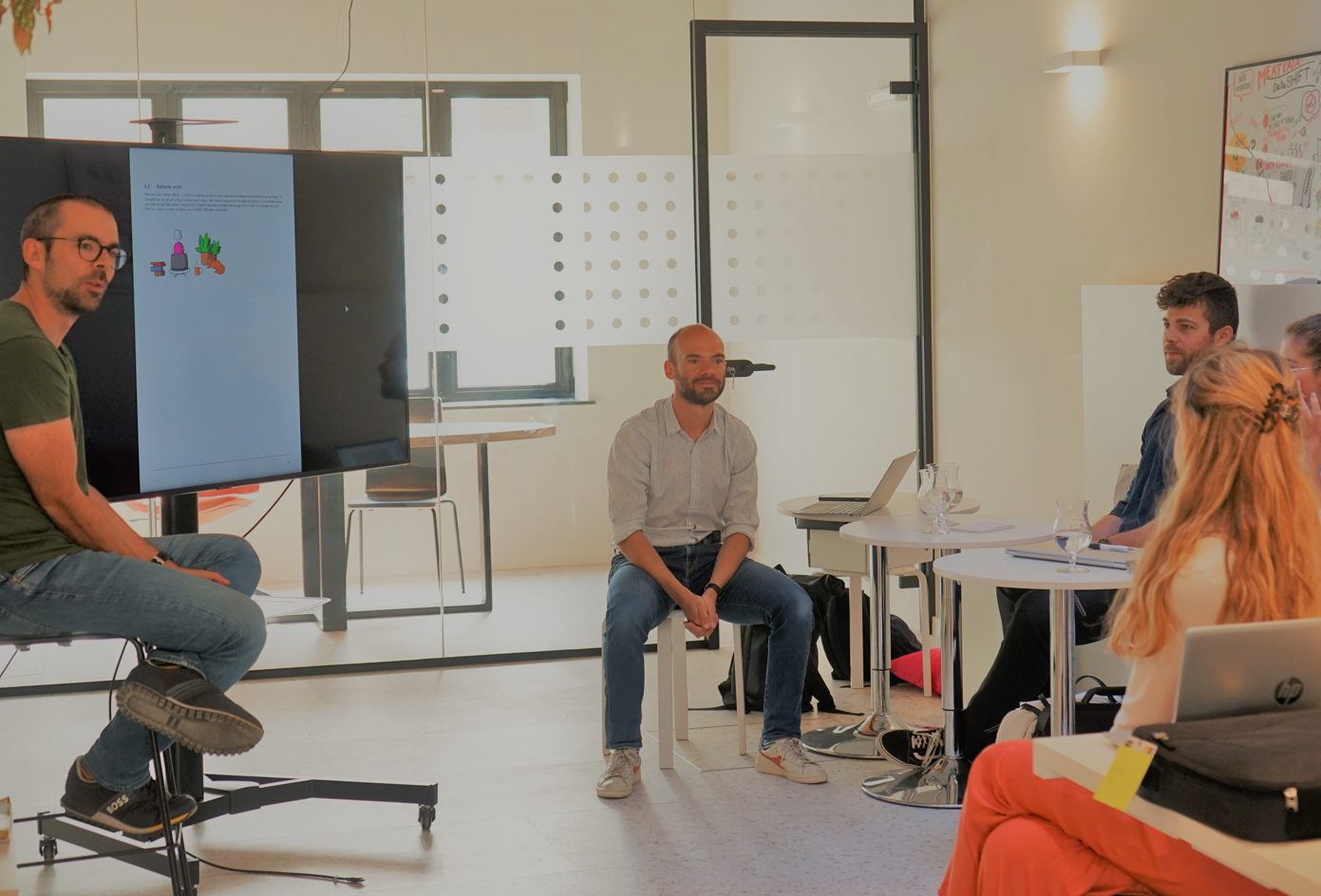 You started at the early years of Datashift. When exactly was this? And what convinced you to start?
Yes, I started 6 years ago. What convinced me to start is that I met Nico a few months before, with a whole conversation where time passed, without us realizing it. At that point there was no idea that we would ever work together, but we did look at things with similar eyes.
I worked at Telenet at that time, which is quite a big organization and I felt that the impact I could reach was relatively limited. In such an organization, all the machinery is running and keeps running. In a smaller (but growing😊) organization you work a lot more "out in the open". The difference between doing something well and not doing it well, is bigger.
When I saw a message from Nico on LinkedIn months later that Datashift was continuing to grow and needed extra help. I got in touch and "the rest is history."
What has been the common thread of the past 5 years of Datashift?
When I look back like this, it's a mix of pride and amazement of what can happen. An overall feeling that the same spirit as when we were a lot smaller is still there: the sense of wanting to move forward and try things. And that we can count on each other. There were many moments where we thought "we're not there yet, it can't be done yet," but that we still tried and eventually succeeded. Being well past 50, that same feeling is still there with everyone.
We did succeed in getting a group out there, with the same spirit and intuition. This is in our Datashift DNA and non-negotiable. If you look at the team, that's something that lives strongly, even in a lot of customer interactions. We really want to do well for every client even as we continue to grow. At 10 times bigger, we will still be very close to our DNA.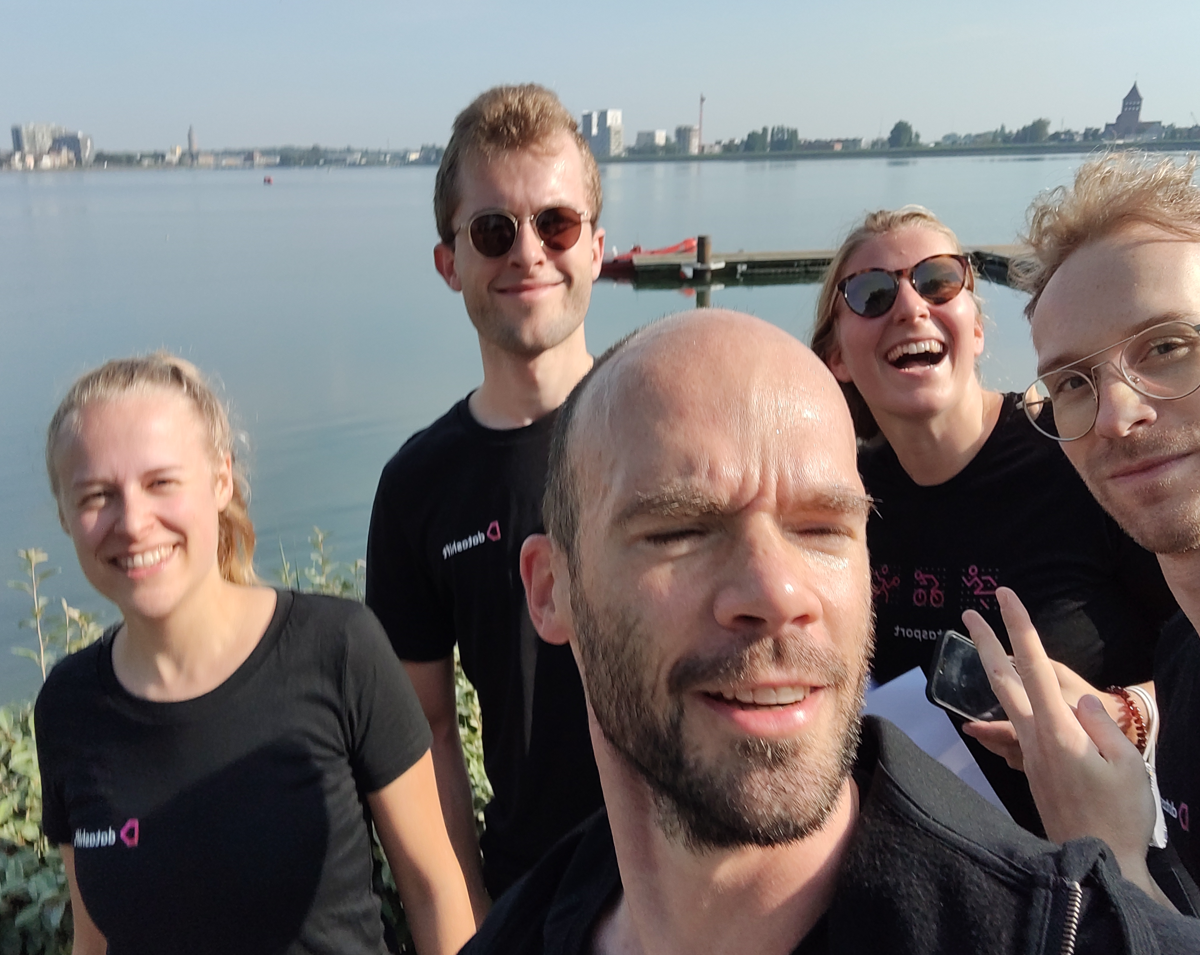 What gives you energy at work?
Incorporating new things, but also doing good things with our clients. Pushing the boundaries and helping our clients and still pushing ourselves a bit. Meeting goals in that way, provides an extra release.
It's not just more, more, more; rather about moving forward as a person and with the team. Sometimes there are moments when I struggle, but then you know you can count on the colleagues around you within Datashift. It's not just about performing, but also the context and environment in which that happens.
And the Michel in addition to work?
Father of a family with 3 young children. Fatherhood is intense, but really a lot of fun. Next to being a father, I also very much enjoy cycling, both the physicality and the opportunity to see places you wouldn't otherwise come into contact with. And in time I do want to pick up traveling again once the kids are ready.
Is there a big difference between Michel in the workplace different than in private?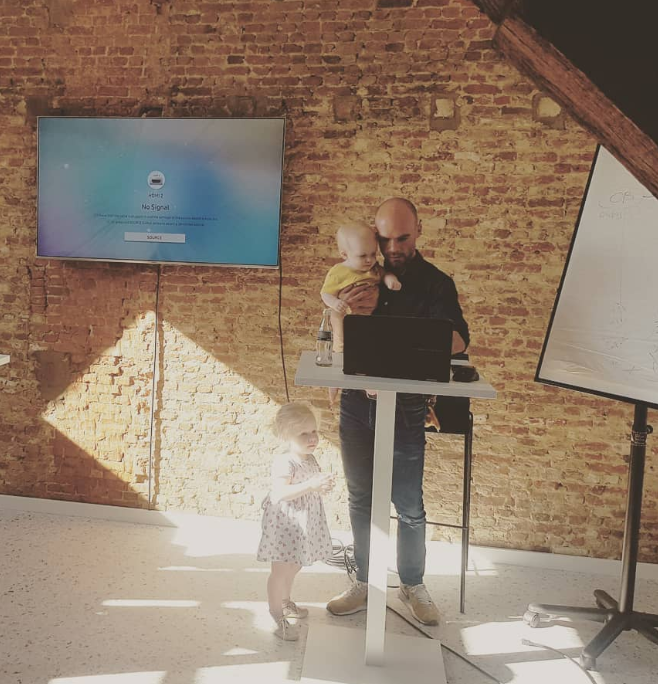 Not really, we are just who we are, I guess... But the role is different. I hope I don't have to take on a daddy role here.
What is the most valuable lesson you learned from a colleague?
There are many things I learned during my time within Datashift. But in interacting with colleagues, I learned that the closer you are to yourself in your work, the better you perform. And the more excitement you'll have.
What do you say when someone asks "Why should I start working at Datashift"?
Working at Datashift is for people who really want to get ahead. Within Datashift you will get the opportunities and support to achieve this. You will sometimes hit the wall in the process, but you will be surrounded by people who will then help you get up and back on track. This type of work and setting make for an ideal learning environment.
Final question, what is your fondest memory of almost 6 years of Datashift.
On a less serious note: I had never crowd surfed before and thanks to our trip to Werchter Boutique, I got to experience that! Looking out over a huge crowd for the first time, normally not physically possible. But thanks to my colleagues I was able to experience it. Hahaha.