Why a lightweight cloud analytics lab goes hand in hand with your BI environment
11 May 2022
Once upon a time, the concept of a data warehouse was introduced to provide business decision-makers with easy access to a repository of processed data. Even today, a data warehouse can still be considered the cornerstone of the traditional BI environment as ETL processes pull raw data from multiple sources, transform them into adequately modeled relational data sets and store them in a format ready to be analyzed. (Optionally, OLAP cubes can be built on the data warehouse to provide a user-friendly way of aggregating the data in star schemas.) A front-end data visualization tool such as MS Power BI or Tableau can connect to the data warehouse to present the data to the end-users.
Even though this setup still defines the data architecture in many companies, it is bumping up against its limits in various ways: the data you can input, how you can process those data, and how you can present analysis results to end-users. That is precisely where a lightweight cloud analytics lab steps in. Such a lightweight cloud analytics lab consists of a data lake on the one hand (a vast pool of raw data that hasn't been processed yet) and a versatile analysis environment on the other hand. As a result, it can serve as a complement to your BI environment and as a first step in building a future-proof, modern data platform that is more agile, flexible, and scalable than you can ever achieve with your current data architecture.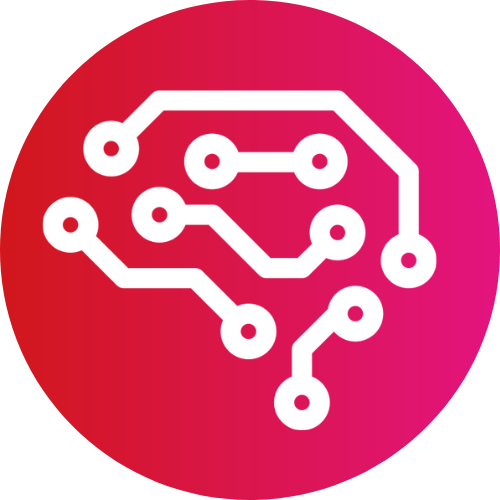 Three reasons to level up
1. Use all your data, no matter the source
Now and then, you get access to data from a new source. Your company probably uses more than one application to manage its business, and so it happens that applications get replaced by new ones. Even though the most promising analyses are undeniably delivered by integrating data from various applications, you don't always want to integrate a new data source straight away into your data warehouse. Maybe you need to act quickly and do not have time to develop a new data model. Or you might just want to perform a one-time analysis and don't need any structural reporting yet.
In Business Intelligence projects, the development of ETL (Extract, Transform, and Load) processes often takes the most time. Therefore, a lightweight cloud analytics lab offers an attractive alternative that enables you to perform exploratory analyses on new raw data in combination with your existing data models. That kind of flexibility turns the variety of your data into an asset rather than a liability.
2. Explore new opportunities for your business
As data science, machine learning, and artificial intelligence are on the rise, you can achieve so much more than reporting on the historical performance of your business. However, whereas a traditional BI setup built around a data warehouse usually provides excellent descriptive data analysis capabilities, it doesn't let you look into the future. A lightweight cloud analytics lab, on the other hand, enables you to exploit the enormous potential of predictive and prescriptive data analyses.
Within a cloud environment where you can use Python code and import open-source packages and libraries, you can perfectly launch initiatives to explore new opportunities for your business. For example, you can use machine learning to train a churn model that predicts which customers will be quitting soon. Or you can identify purchasing behavior patterns, such as which products are frequently bought together. And while all of this is far beyond the scope of any traditional BI setup, it's more than worth it to consider those cloud-enabled capabilities as a powerful complement to your current data architecture.
3. Tell data stories instead of just presenting results in a dashboard
Analyses only let you realize the true potential of your data when you can present them to all stakeholders in an intuitive, understandable format. Data science notebooks that can easily be integrated into any cloud analytics lab provide a flexible format to combine formatted text, images, raw data, and visualizations in a single report. You can even include or exclude technical aspects such as the underlying source code. Therefore, such notebooks make it possible to present results in a visually attractive and easy-to-digest format and enable you to tell a comprehensive data story. And what's more, you can maximize their reach within your organization by distributing the resulting insights as an interactive HTML file or even as a simple PDF, truly enabling data-driven decision-making.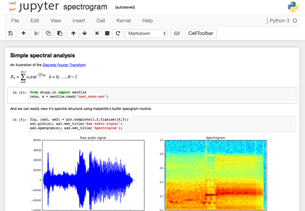 Getting started with a lightweight cloud analytics lab
Especially as you benefit from the pay-per-use pricing model that comes with the deployment of cloud technology,
it can be pretty attractive to get started with a lightweight cloud analytics lab as a first step to level up your traditional BI architecture. Compared to on-premises systems, the upfront investment is negligible. No matter what cloud platform you select (be it Microsoft Azure, Amazon AWS, or Google Cloud Platform), they all offer the services you need to take your data practices to the next level and build your future-proof data platform step-by-step. As a present for you we have made a one-pager with a simplified overview on a lightweight analytics lab and some tips & tricks to get you started.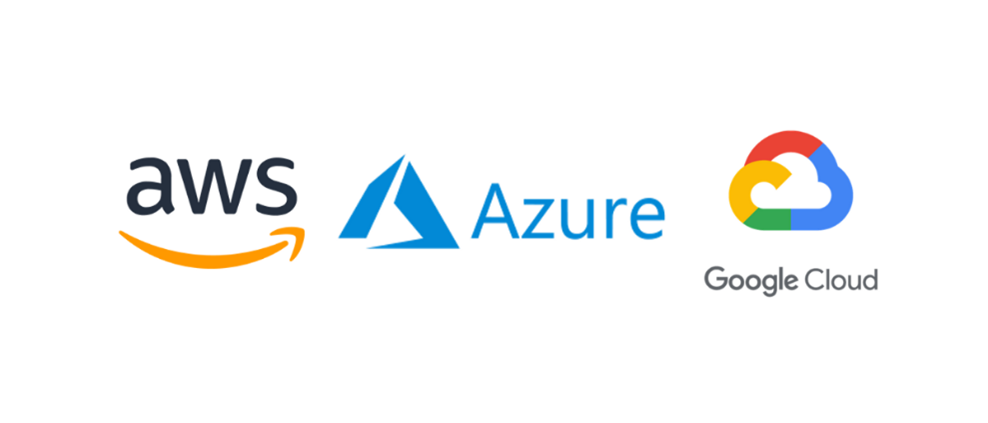 Are you curious to know what exactly a lightweight cloud analytics lab could mean for your business and what competitive advantages it could give you? Are you eager to explore some of the possibilities enabled by such an analytics lab, but do you need a hand in realizing it all? Then, let's get in touch!