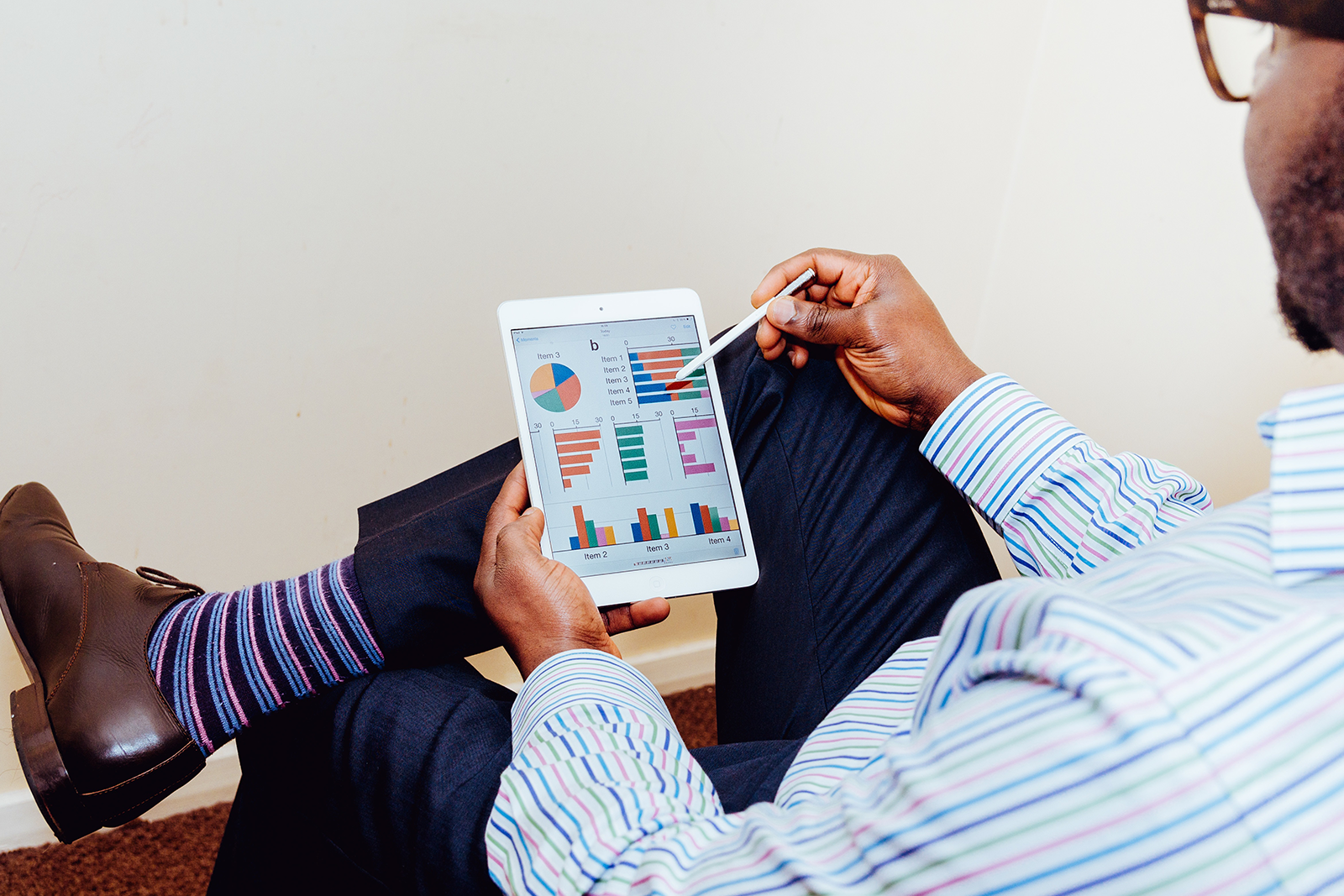 Challenge
Translating data into a compelling story
An easy way to translate customer engagement data into a compelling story. That's the request we got from one of our clients' marketing communications department. While the MarCom team had grown quite proficient at collecting vast amounts of relevant data, more often than not they found themselves struggling against time to interpret these data into a clear story that informs and convinces stakeholders.
The request was not just initiated by the need to provide the Board of Directors with a monthly update on the effectiveness of various marketing campaigns. It was mostly driven by a vision that it should be apparent to anybody within the organization how customers engage with the company brand, as a means to help inspire customer focused innovation.
Approach
Guiding and coaching internal stakeholders
For projects that are expected to impact the entire organization, it is vital that key individuals within that organization take ownership. That's why, in addition to a number of workshops to help us design a fit for purpose solution, we worked closely with all major stakeholders to coach them during and after implementation.
This modus operandi was explicitly requested by our client's management, as they recognized that people largely benefit from expert guidance if a shift is needed to new ways of working.
Who we worked with
Working with people in different roles
Just like so many of the challenges that clients entrust to us, this project required us to work with people in different roles. To start with, there was an intense cooperation with the MarCom team to clearly understand their short-term needs as well as their long-term goals in terms of brand awareness.
But then of course, there were the technical challenges that needed to be tackled. And while we have expert knowledge on developing interactive and automated visualizations, we recognized that the integration of such developments within our client's business environment required us to work with both our client's technical staff and its external IT services partner.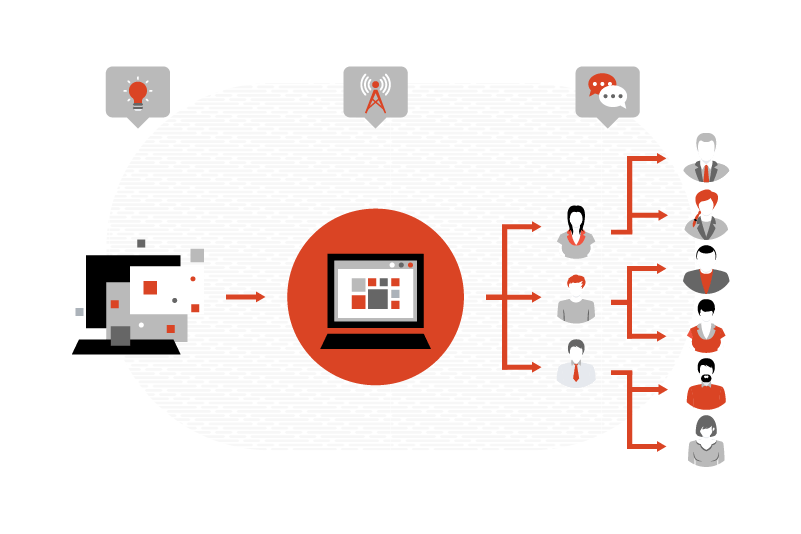 What we did
Eloquent visualizations, wherever needed
Technically, we used Tableau Online (an analytics cloud platform) to build a number of dashboards that connect to the customer engagement data that are available through various channels.
Businesswise, we delivered a set of interactive "wow" visualizations that tell the story of how customers engage with our client's brand – and how this evolves over time. As these visualizations needed to be spread throughout the entire organization, visualization widgets were embedded into the portals that employees are using daily. In an even bolder approach to take visualizations far beyond the Tableau Online environment and to expose them to as many people as possible, they are also broadcast on the networked flat panel displays throughout our client's office space.
Impact generated
Boosting brand awareness programs' visibility
The "wow" visualizations that we delivered have provided our client's MarCom team with the means to voice brand awareness programs towards both the company's Board of Directors and our client's employees, largely boosting visibility of these programs.
But the reliable stream of actionable information on brand engagement that is delivered with the visualization dashboards, enables the team to go beyond mere storytelling. Especially as these visualizations are so easily accessible (in any of our client's offices), they often spark intense interactions between people involved in different marketing campaigns – triggering many new and innovative ideas.